This summer, Da Nang will explode with fireworks and exciting festivals.
DNHN - Colourful fireworks from the DIFF stage, a series of festivals stretching from the city to the summit of Ba Na... will make the summer of 2023 in Danang unforgettable for many visitors.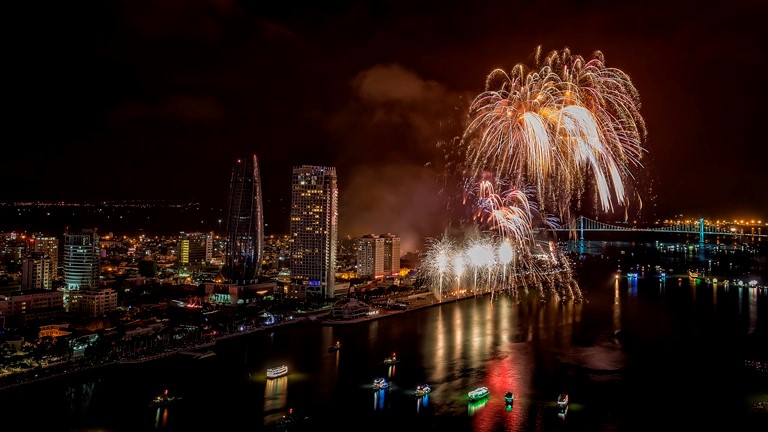 DIFF 2023 and the fireworks magic game
The first details regarding the return of the Danang International Fireworks Festival (DIFF) 2023 with the theme "The World Without Space" provide a source of inspiration for the city of Da Nang's lively summer days.
Accordingly, DIFF 2023 will be held from June 2 to July 8, 2023 on the Han River fireworks stage, with the participation of eight artillery teams, including seven international teams: England, Italy, Poland, France, Australia, Canada, Finland, and the Vietnamese team from Da Nang.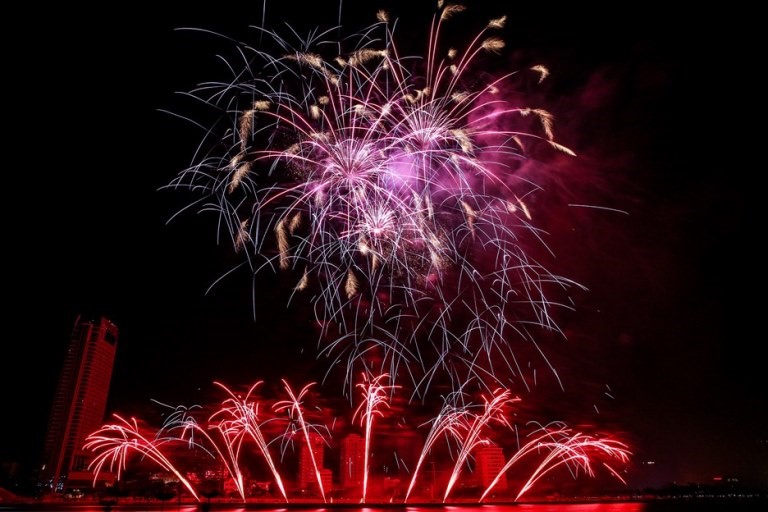 At DIFF 2023, fireworks will be transformed into special "messengers" through five concerts with five distinct themes: Peace for humanity, Love without borders, Conquering dreams, The dance of nature, and the world without distance, in order to honour the recovery of world tourism after the pandemic.
This year, eight fireworks teams are expected to transform Da Nang's sky into a canvas for stunning fireworks paintings.
Vietnam has prepared a script to present. It is known that the Polish team will bring the "firework dragon" to Da Nang, while the British team will "light up the world" after the pandemic through the story of humanity's resilience. Extremely elaborate light show with the theme "Da Nang - Peaceful timbre"; Canada and France will use fireworks to depict "Northern Lights" and "Colours of Hope," while Italy and Australia will communicate with light and music.
Sun World Ba Na Hills hosts a series of festivals that are unlike any other.
Alongside DIFF 2023, Sun World Ba Na Hills will host a series of events and festivals this summer as part of the "Ba Na WOW Festival - Wonderland without Distance" series.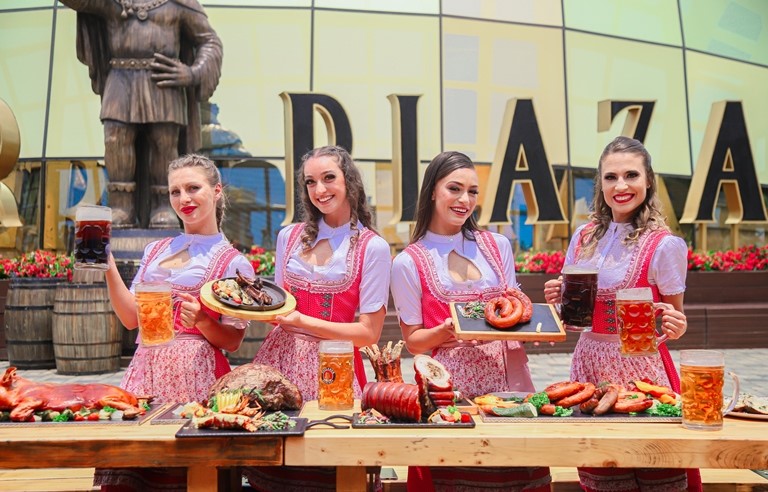 Ba Na is a "wonderland" brimming with the cultural quintessence and artistic specialties of other countries. There, visitors will find the chilled beers of the B'estival Food and Beer Festival. The festival is currently occurring and will continue until the end of August. Visitors will feel as if they are lost in Bavaria as they immerse themselves in the lively atmosphere of the traditional Oktoberfest; "bathing" in the enticing aroma of cool and fresh beer streams from 20 famous German beers and the delectable taste of hundreds of tasty dishes from around the world.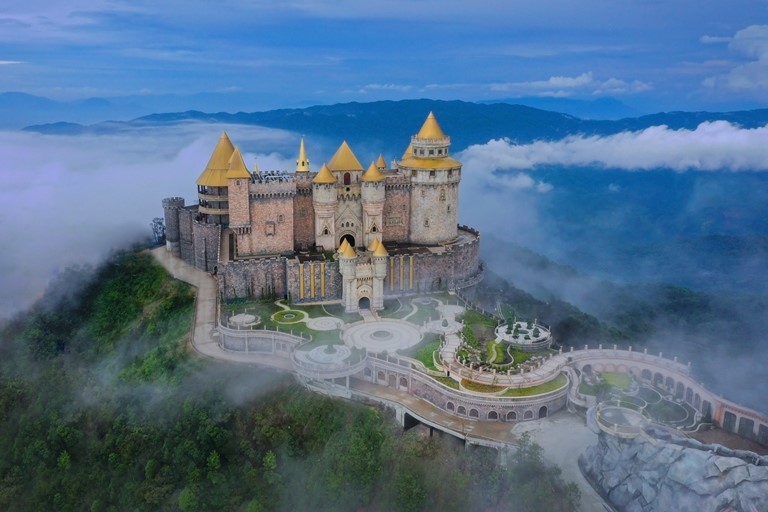 The Korean Cultural Festival will allow Hallyu fans to "live their passion" during the months of May and June. Exciting K-pop songs, alluring dance moves, renowned Asian dishes, and a series of traditional kimchi games are brought to Ba Na this summer to make it more colourful. And if you have the opportunity to visit Ba Na on June 3, music lovers will undoubtedly be pleased by Ho Ngoc Ha's "Love Songs - Love Vietnam" art party.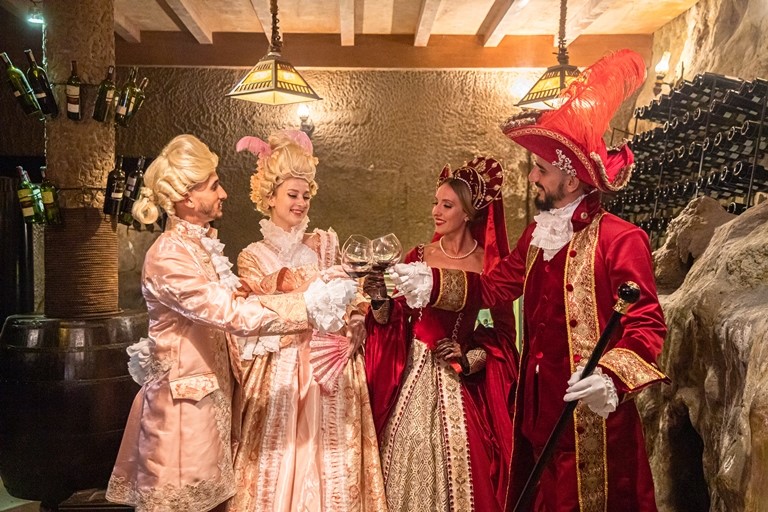 In July, France and wine enthusiasts visiting Ba Na will be treated to a series of special activities of the French cultural festival, the highlight of which will be the event "Celebrating 100 years of Ba Na wine cellar." If you can't wait, beginning in the middle of May, visitors can purchase special tickets to enjoy fine wine and "transmigrate" to the past as French aristocrats.
Parallel to this, street parades, art mini-shows, the never-ending entertainment world of Fantasy Park, and even "legendary" check-in points such as Golden Bridge, Moon Castle, and French Village... are always prepared to be performed. Make a Ba Na to remember for your trip.
In Asia Park, there are countless "specialties of kimchi land"
During the DIFF 2023 season, Asia Park - Asia Park offers numerous "specialties" to visitors.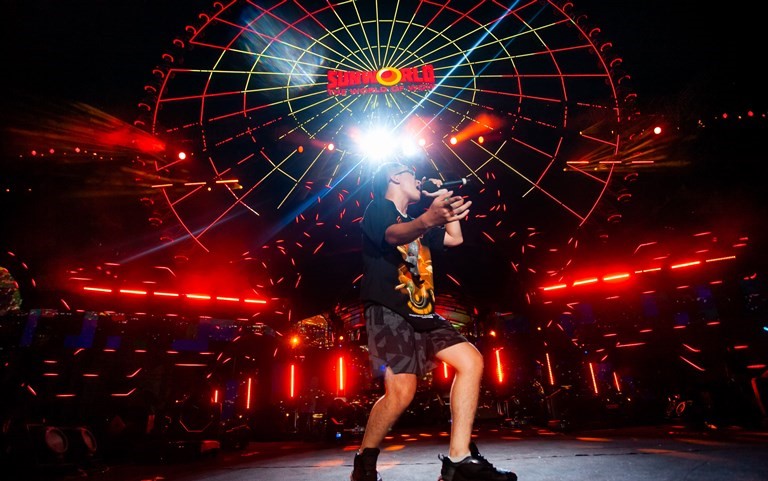 From the 20th of May until the 20th of September, the "M-Pack Festival & Carnival Street Food" will be held. With a series of activities such as a beer festival, a Soju festival, a Kpop dance, a food carnival, Vietnamese traditional shows, a K-pop concert every month, and a DJ party every Saturday featuring DJ Soda, Sura, and G.G., it is anticipated that festivals will become "the focus" of young people during the summer months.
And if you are in love with the moment of flying with the clouds and taking in the view of your very own Da Nang, you cannot miss the opportunity to fly your first hot air balloon at Asia Park in the summer. This.
Particularly, Asia Park has an attractive incentive policy for students, with an all-inclusive ticket costing only 120,000 VND: fully experience outdoor games and admire the hypnotic beauty of Da Nang from the Sun Wheel. This offer is accompanied by a water puppet show and dry puppet show performed by the Hue Ancient Theatre for the park's children.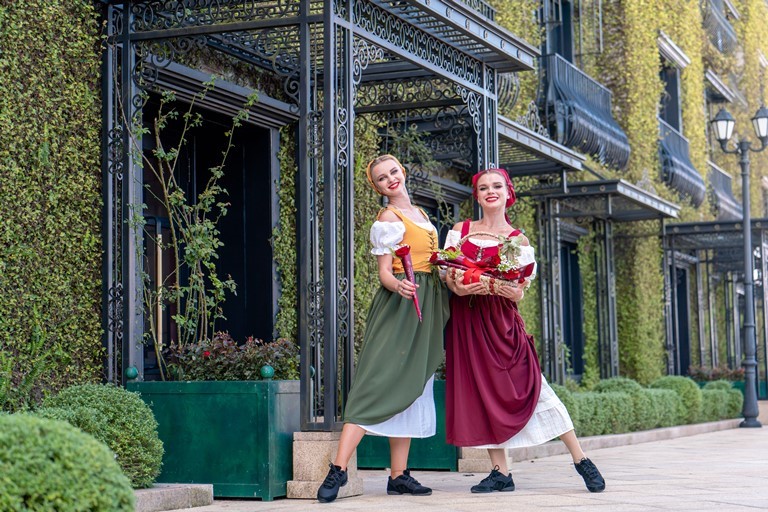 Numerous events and performances are held throughout Da Nang.
DIFF 2023 not only illuminates the Han River, but also ignites the landscapes of Da Thanh with a series of unique events, art exhibitions, and performances... For instance, the programme of Street Music and Da Nang Magic in the South Park, on the west bank of the Dragon Bridge in June; performing folk music, singing folk songs, and chanting Choi songs on Saturday and Sunday evenings in June and July in the southern area of the East bank of the Dragon Bridge, Tran Hung Dao Street; Exhibition "The 3rd Antiquities of Danang People", exhibition "Traditional Japanese Dolls" at Danang Museum and Danang Museum of Fine Arts...
In addition, APEC park will host a number of events throughout June and July, including the photo exhibition "Colourful conversation of two rivers", the programme "Colours of childhood" street music, dance, the performance of Ao Dai throughout the periods to commemorate Vietnamese Family Day, the performance in response to World Yoga Day, and much more.
Special entertainment programmes and services will also be added to Mikazuki Tourist Area, Nui Than Tai Hot Spring Park, VinWonders Nam Hoi An, My An Night Beach, and Dana Beach Colour... creating endless fun during the summer in Da Nang.
Lam Ha
Related news