The United States and Vietnam encourage export firms to comply with customs regulations
DNHN - The execution of the "Program to support and encourage businesses to voluntarily comply with the law" helps businesses and the business community first and foremost, thus businesses must collaborate closely with customs authorities to examine the existing state of compliance with customs legislation.
According to the General Department of Customs, out of more than 190,000 firms with import and export activities assessed on the Customs sector's risk management system, only over 10% comply with the average and high level, while 89% are at the low or non-compliant level.
The General Department of Customs and the United States Agency for International Development (USAID) have signed a memorandum of agreement to launch a pilot initiative to support and encourage businesses to comply with Customs legislation voluntarily. The "Pilot program to help and encourage firms to voluntarily comply with customs legislation" aims for all organizations participating in the program to gradually increase their compliance (80% medium and high compliance) after two years of implementation. The Customs officials utilize these outcomes, as well as the firms participating in the program, as propagandists to assist the remaining enterprises to feel more comfortable with the law.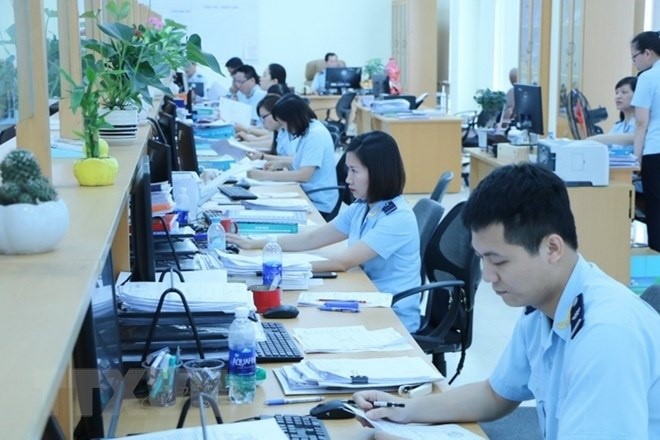 Because this is a pilot initiative, the participants are carefully chosen; the first phase includes more than 266 firms of various sorts, including state and foreign-invested enterprises. Foreign direct investment (FDI), small and medium-sized businesses (SMEs), and import and export company types Customs will then have an overview to establish acceptable measures for each category.
The Program benefits participating businesses by reducing customs clearance time, lowering costs for businesses, and arranging a separate stream to support (depending on the conditions of each unit); aided by experienced customs officers, increasing the proportion of green channels - reducing the proportion of yellow and red channels (currently, the proportion of green channels is 66.11%, yellow channels 29.82%, and red channels: 4.06%); warning potential risk factors to participate businesses.
During this time, the General Department of Customs prioritizes agents performing customs processes. Currently, Vietnam has 1,413 customs clearance agents, with agents clearing around 7% of customs filings. The number of firms participating in the program will progressively expand in the following stage, based on the conditions and capacities of each location.
According to the General Department of Customs, the implementation of the "Program to support and encourage businesses to voluntarily comply with the law" benefits businesses and the business community first and foremost, so businesses must closely coordinate with the customs authority to re-evaluate the current status of compliance with the current customs law, to specify the factors and causes affecting compliance;
PV
Related news