Tran Thi Cam Huyen and the Inspiring Story of Amitaba Vegan Restaurant Empower Vietnamese Women
DNHN - Amitaba Vegan Restaurant has become a culinary destination and a symbol of Huyen's remarkable journey. Her story reflects the strength and resilience of Vietnamese women
Tran Thi Cam Huyen is the founder of Amitaba Vegan Restaurant, a renowned culinary establishment in Ho Chi Minh City. With over 200 vegan dishes on the menu, all created by Huyen herself, the restaurant stands out for its diversity and richness of food options. Amitaba is considered the vegan restaurant with the largest selection of dishes for customers to choose from.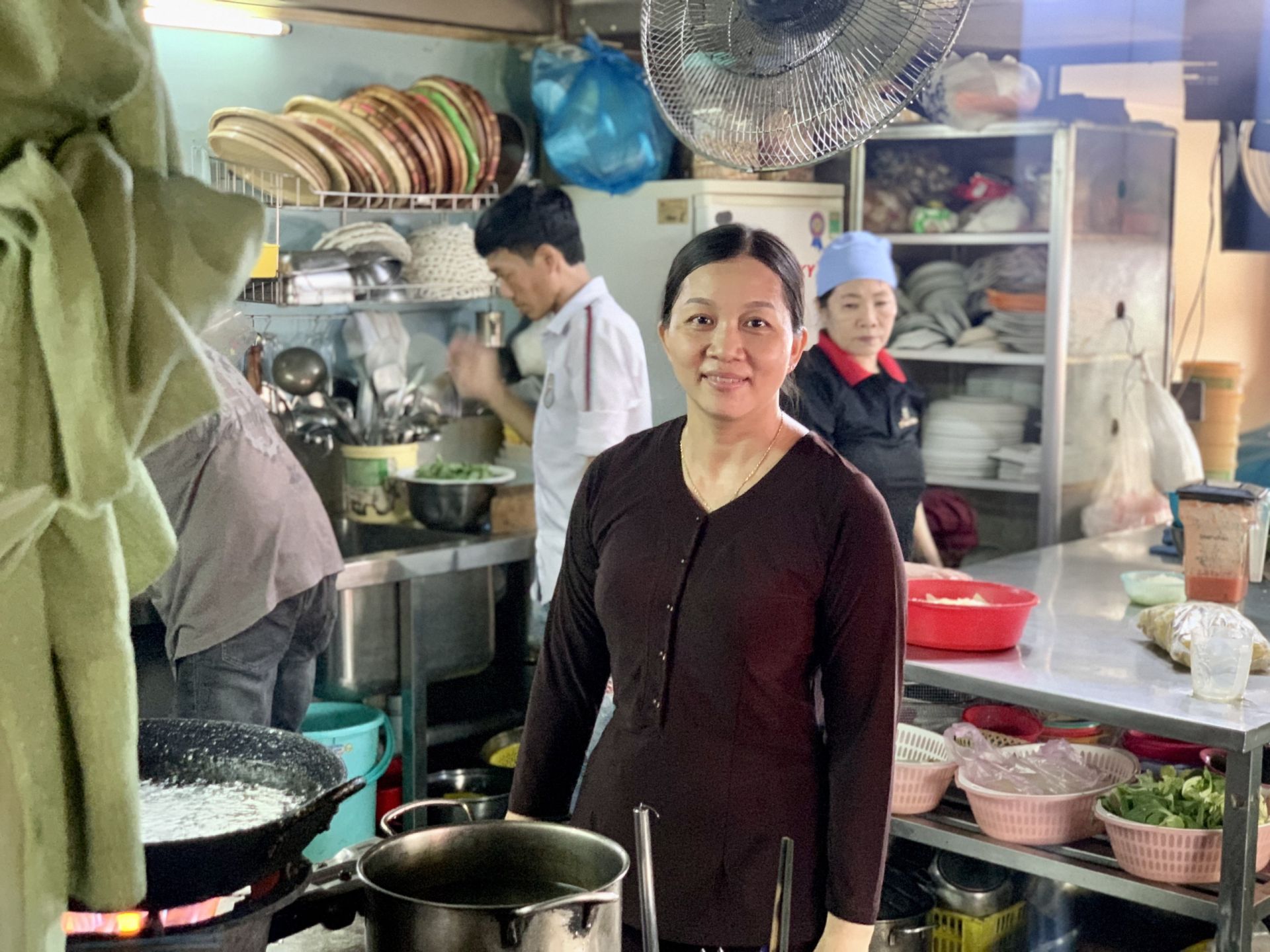 Born in a poor rural area in Vinh Long province, Huyen experienced a difficult childhood. At the age of 16, she moved to Ho Chi Minh City and took on various manual labour jobs to make a living.
At the age of 22, Huyen got married and supported her husband's family business in the construction materials industry. However, with her gentle and compassionate nature, she felt that the world of commercial business was not suitable for her. It was also during this time that she deeply embraced the philosophies of Buddhism, which brought her a profound sense of peace. Huyền's life changed when she transitioned to a completely vegan lifestyle.
In mid-2016, together with a friend, Huyen opened a vegan restaurant to introduce the nutritious vegetarian dishes she had collected to the public. In the initial stages of the business, Huyen faced many difficulties due to a lack of management experience. Her business partner stopped investing because the restaurant was continuously losing money, and at that time, her family did not support her business venture.
Despite these obstacles, with strong willpower and determination, Huyen found ways to sustain the restaurant's operations. She had to sell all her wedding jewellery, and pawn her personal belongings, and assets. She believed that the positive values she promoted through the vegan restaurant model would ultimately lead to success. She viewed every challenge as a test that everyone must overcome in life.
In the end, she triumphed over the struggles and hardships she faced. Many people came to know about Amitaba Vegan Restaurant through word-of-mouth recommendations from friends and family who had experienced the unique and excellent vegan dishes created by Huyen. With a capacity of over 200 guests, the restaurant is always bustling, especially during Buddhist holidays.
Huyen proudly shared that all the dishes served at the restaurant are created by herself and her team of assistant chefs. She considers actively participating in cooking as an expression of love and sincerity towards serving the customers. This unique feature sets Amitaba Vegan Restaurant apart from other vegan restaurants in the city.
Huyen mentioned that the business is currently growing strongly. Many customers contact her to request custom menus for family gatherings and corporate events. She has also expanded the restaurant's menu with 300 new dishes, bringing the total number of vegan creations she developed to a record-breaking 500 dishes.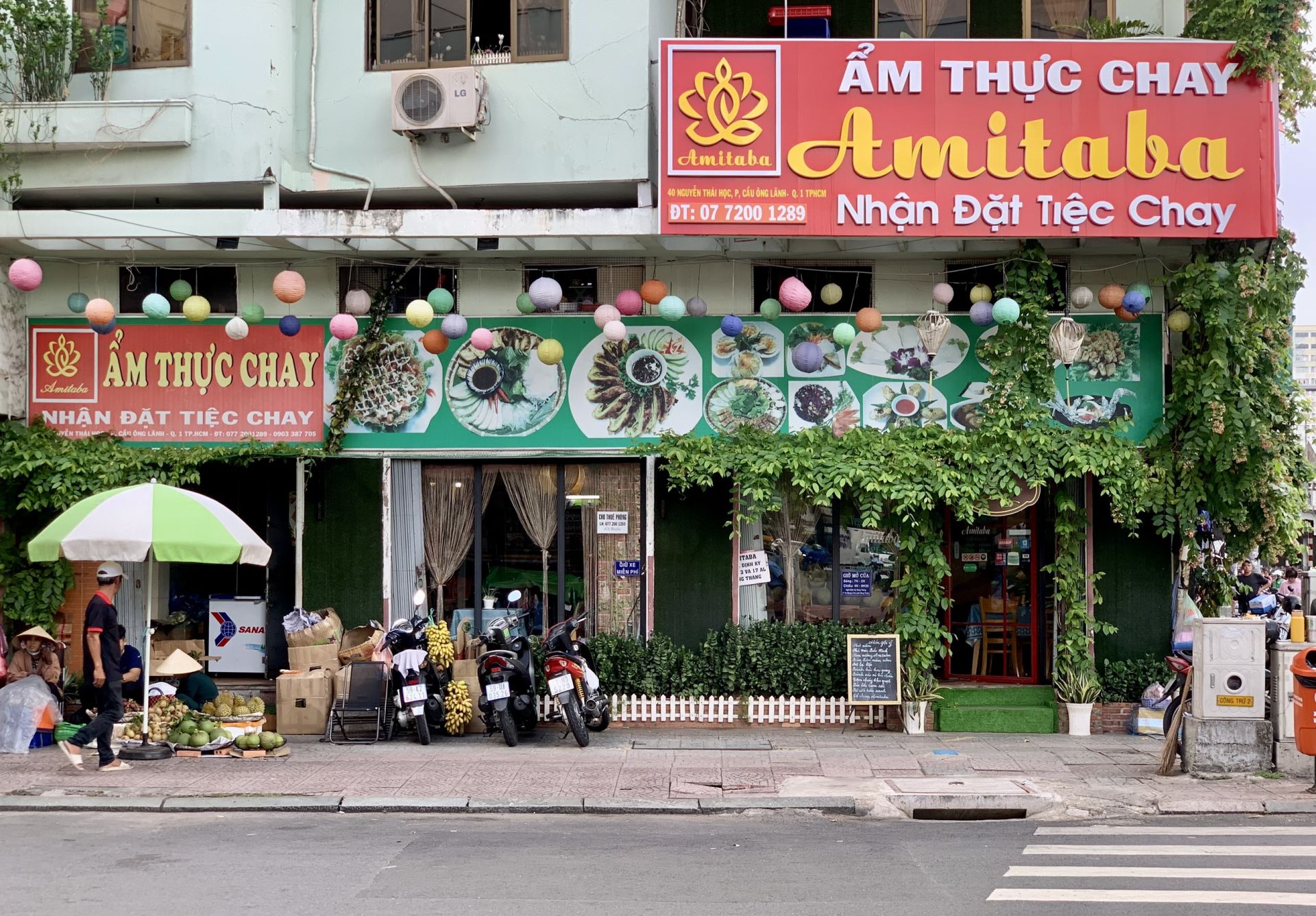 Huyen emphasizes that all the vegan dishes at her restaurant are prepared without using MSG, and they are made from fresh and delicious vegetables and fruits supplied daily, ensuring health benefits. Through the development of Amitaba Vegan Restaurant, Huyen hopes to introduce the health benefits of plant-based food to everyone.
She has noticed that farmers in her hometown, Vinh Long, still face many difficulties in finding markets for their fruit harvests. Therefore, Huyen has dedicated a section of the restaurant to selling fresh fruits from Vinh Long, which are delivered daily to support the local farmers.
Huyen shares that she currently sells nearly half a ton of durian and various fruits every day to Amitaba's customers. She aspires for Amitaba to become a distribution channel with a large volume of agricultural products from farmers in Vinh Long to the people of Ho Chi Minh City, aiming to help the farmers in her hometown have a stable outlet for their products.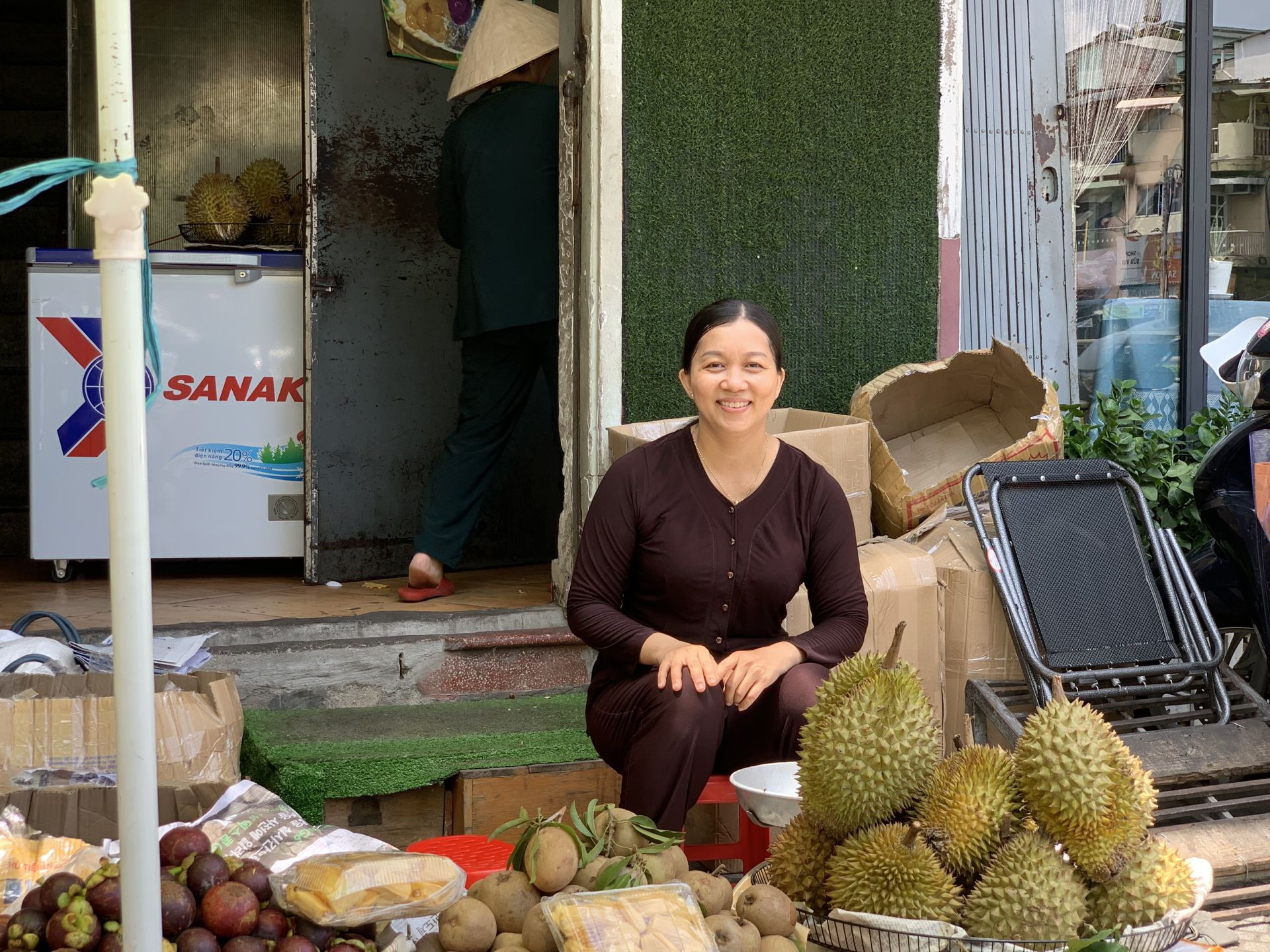 In the context of the growing popularity of vegan cuisine, Huyen believes in a future where more people will embrace the benefits of plant-based food. She hopes to inspire a healthy lifestyle and contribute to the well-being of her customers through her vegan dishes.
Huyen's journey from a difficult situation to becoming the owner of the famous Amitaba Vegan Restaurant is a testament to an indomitable spirit. Through her determination, she has turned challenges into opportunities and built a successful business that attracts customers seeking delicious and nutritious vegan meals. Huyen's story is an inspiration for women across Vietnam, encouraging them to pursue their passions, overcome obstacles, and contribute to the development of society.
Xuan Cuong
Related news