The e-commerce logistics market is driven by online purchasing
DNHN - The expanding number of Internet and smartphone users, as well as a large number of online buyers, are all contributing to the expansion of the Asian market, including Vietnam. This demonstrates that shipping in Vietnam has enormous growth potential...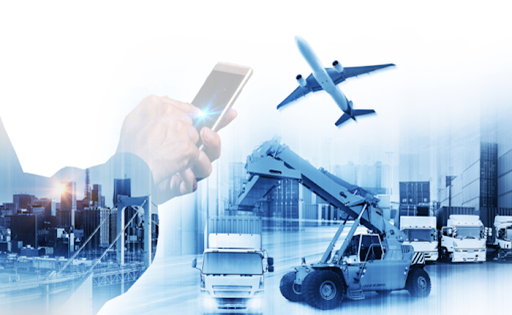 The e-commerce logistics sector is fragmented, according to a Technavio analysis. Many significant market suppliers compete in many aspects, such as supplying a diverse selection of new solutions.
Cross-border e-commerce, social commerce, and the emergence of a range of entrepreneurs are all on the increase. However, high transportation costs, infrastructural issues, and stringent e-commerce logistics laws may stymie industry participants' growth.
Cross-border e-commerce confronts additional obstacles, such as developing a tight distribution network and determining delivery time. At the same time, this industry need express delivery companies with a high-potential platform to deploy.
The network's limits, as well as the business's delivery capability, might have major consequences such as delays, lost items, expensive freight charges, and so on. Or the assurance of delivery time, establishing a positive client experience... is an important demand. Shipping companies that want to participate in this trend must optimize every step of the delivery process.
Mr Phan Binh, Brand Director of J&T Express Vietnam, stated that cross-border e-commerce is an appealing "piece of cake," and that many courier and shipping companies want to immediately conquer this potential market. However, lofty goals necessitate a high level of competitiveness.
That is why, for many years, J&T Express has actively created its system, invested in technology and people resources, and developed a worldwide shipping experience. J&T Express has also established a good reputation in the industry by reducing order processing time and reducing confusion in the delivery process by utilizing a transit centre system that employs cutting-edge technology.
Southeast Asia has emerged as a potential e-commerce market in recent years as a result of population growth, the number of Internet users, and the common level of disposable income... assessed as one of the region's potential markets, capable of being surpassed by providing niche products, focusing on the consumer tastes of each market while maintaining the quality of goods at the same cost. reasonable fees
The Southeast Asian cross-border e-commerce business is currently entering a golden phase, with revenues expected to reach about $90 billion in 2022, 1.2 times greater than the previous year.
To capitalize on the potential, service providers have prioritized growth opportunities in fast-growing categories. Simultaneously, service providers preserve their position in slow-growing industries.
Along with the emergence of e-commerce and online sales, Vietnam's express delivery and shipping business has a tremendously high growth potential. The creation of a value-added service network to fulfil consumers' rising needs is one of the major drivers driving the expansion of the express delivery industry.
Specifically, the normal value-added services that consumers have previously valued, such as packaging product classification, labelling, online package tracking, mobile applications, e-mail and SMS alerts, security tagging, 24/7 customer support, and so forth. Express delivery companies must have the infrastructural platform - transit hubs dispersed across Vietnam - to execute these services.
In the rapidly expanding express delivery sector, delivering extra value-added services is critical to assisting businesses in being the first choice of consumers and partners.
While customers obtain greater value, people who transport items are more convenient when delivering, and partners have more new chances, both parties are encouraged to move further together, toward the long-term aim of sustainable growth.
H.H
Related news