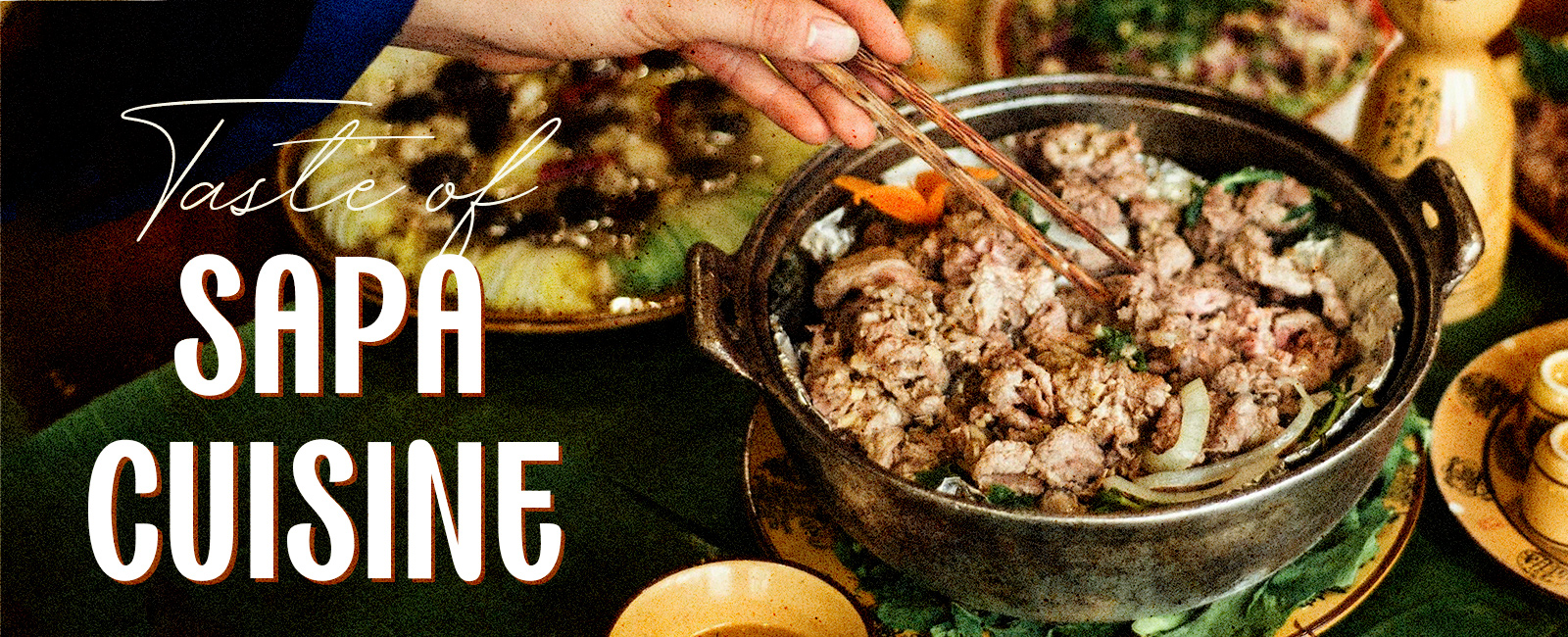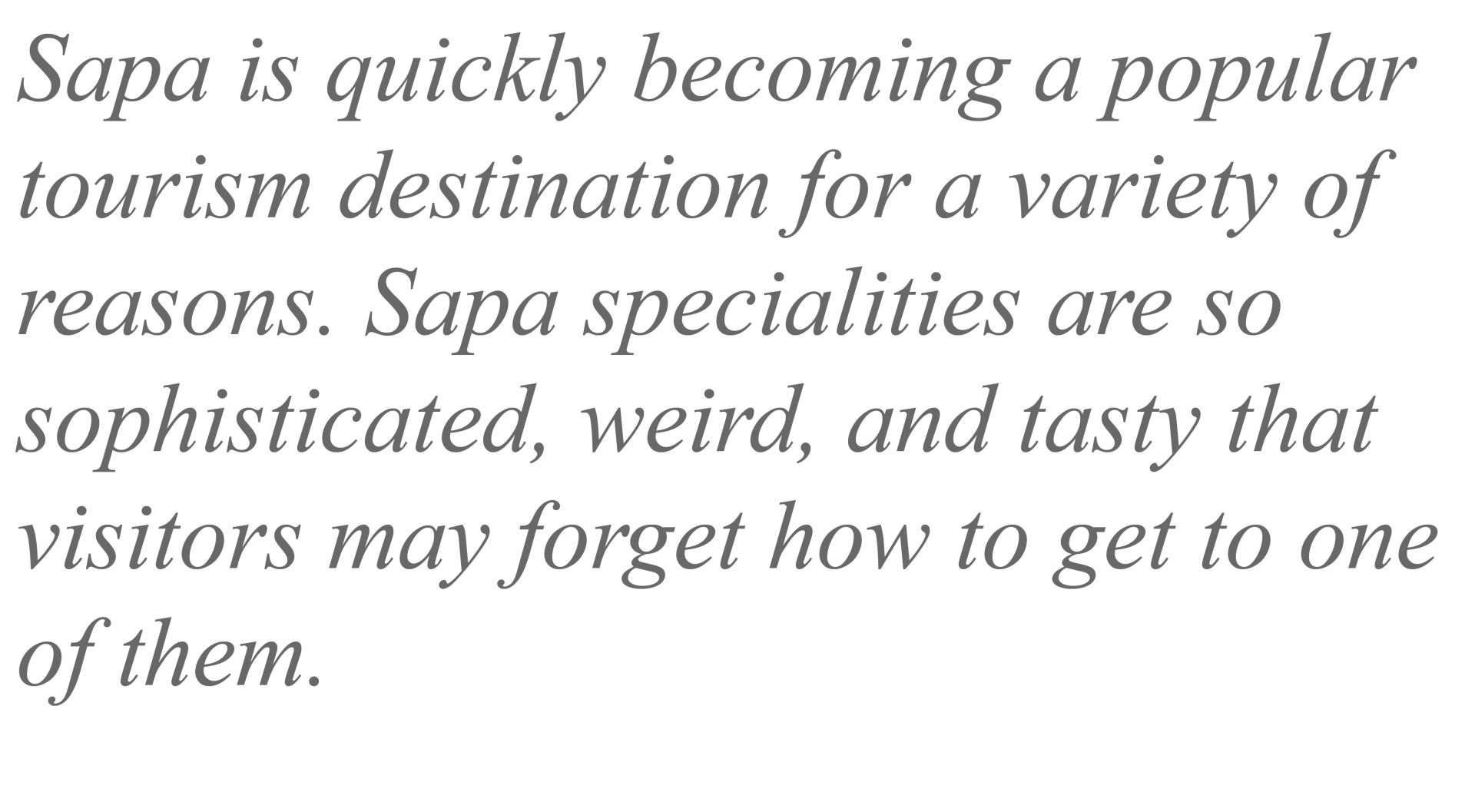 There are exquisite foods in Sapa that make the stomach "flame" with yearning just hearing the word; there are also a few names that appear alarming at first but are incredibly "addictive." If you have the oppor- tunity to go alone to this country of sunlight, flowers, and dew, don't miss out on all ten outstanding Sapa delicacies listed below.

Sapa is one of the sites with a significant elevation difference from sea level and frigid winters below sub-zero temperatures. It is ideal for growing salmon and sturgeon. As a result, Sapa sturgeon has solid, pink meat with less fat, but not too much fat like imported sturgeon.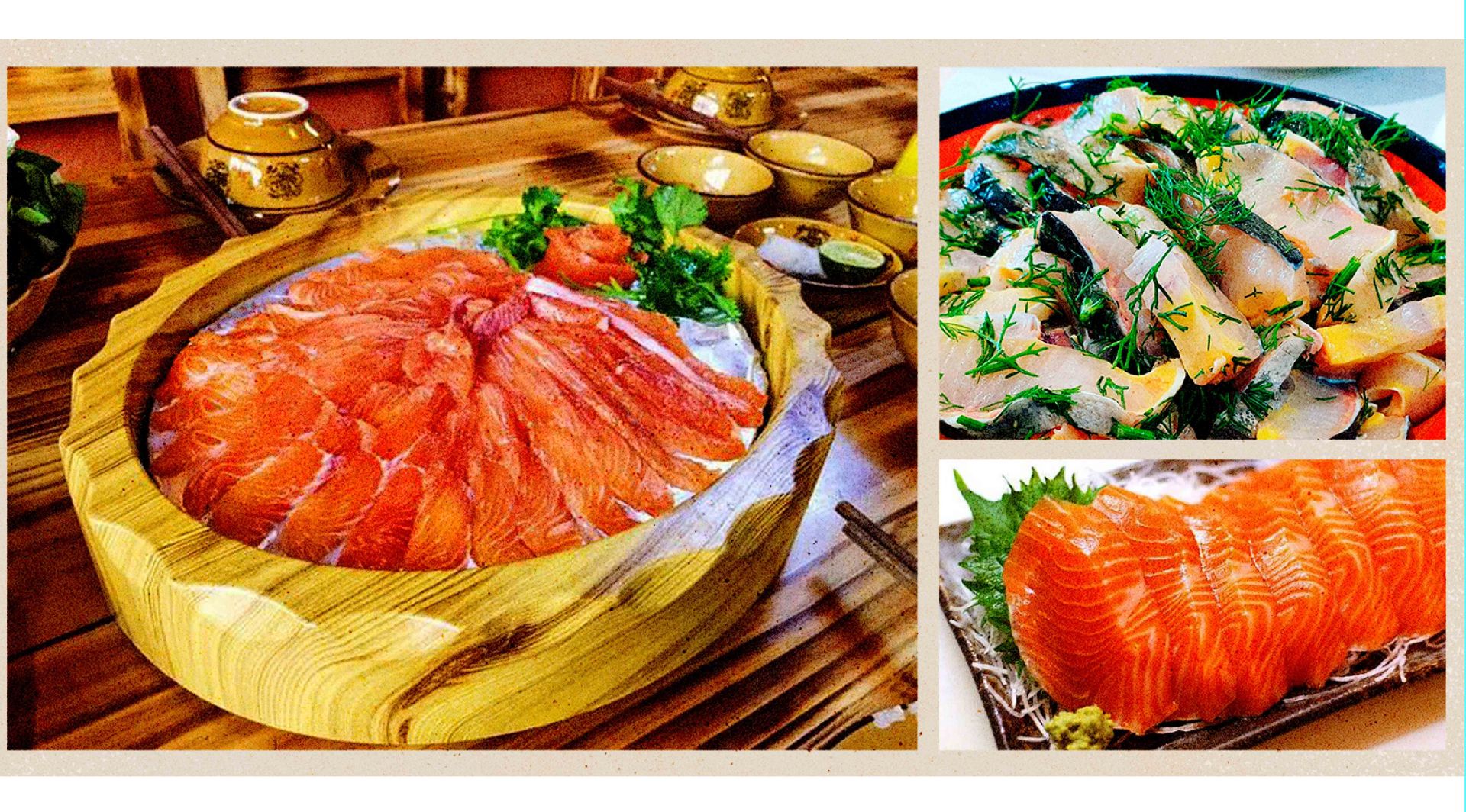 Salads, grilled fish, hot pot... are all made with sturgeon. The most popular cuisine in Sapa is sturgeon hotpot. As a result, when people ask what to eat in Sapa, the response is sturgeon hotpot. A one-of-a-kind speciality dish found solely in Sapa cuisine.
Because of the chopped tubers, tomatoes, and pineapples, the sturgeon hotpot meal is juicy, simple to eat, low in fat, and never gets old. Sapa's vegetables are especially noted for being fresh and tasty when served with fresh vermicelli.

Sapa's Tay people have a specialty cuisine like this. This food's soul is obtained in the forest, where it is abundant and excellent during the rainy season. To produce the rolls, bamboo sprouts are boiled to make them clean and less bitter. The outside layer is then flexible enough to wrap the filling, which consists of minced chicken, onion head, black pepper, and fish sauce, into rolls. The bread should next be fried until crispy and golden. The right combination of crispy, bitter bean por- ridge, crunchy sugar, and sauce may please even the most discerning consumers.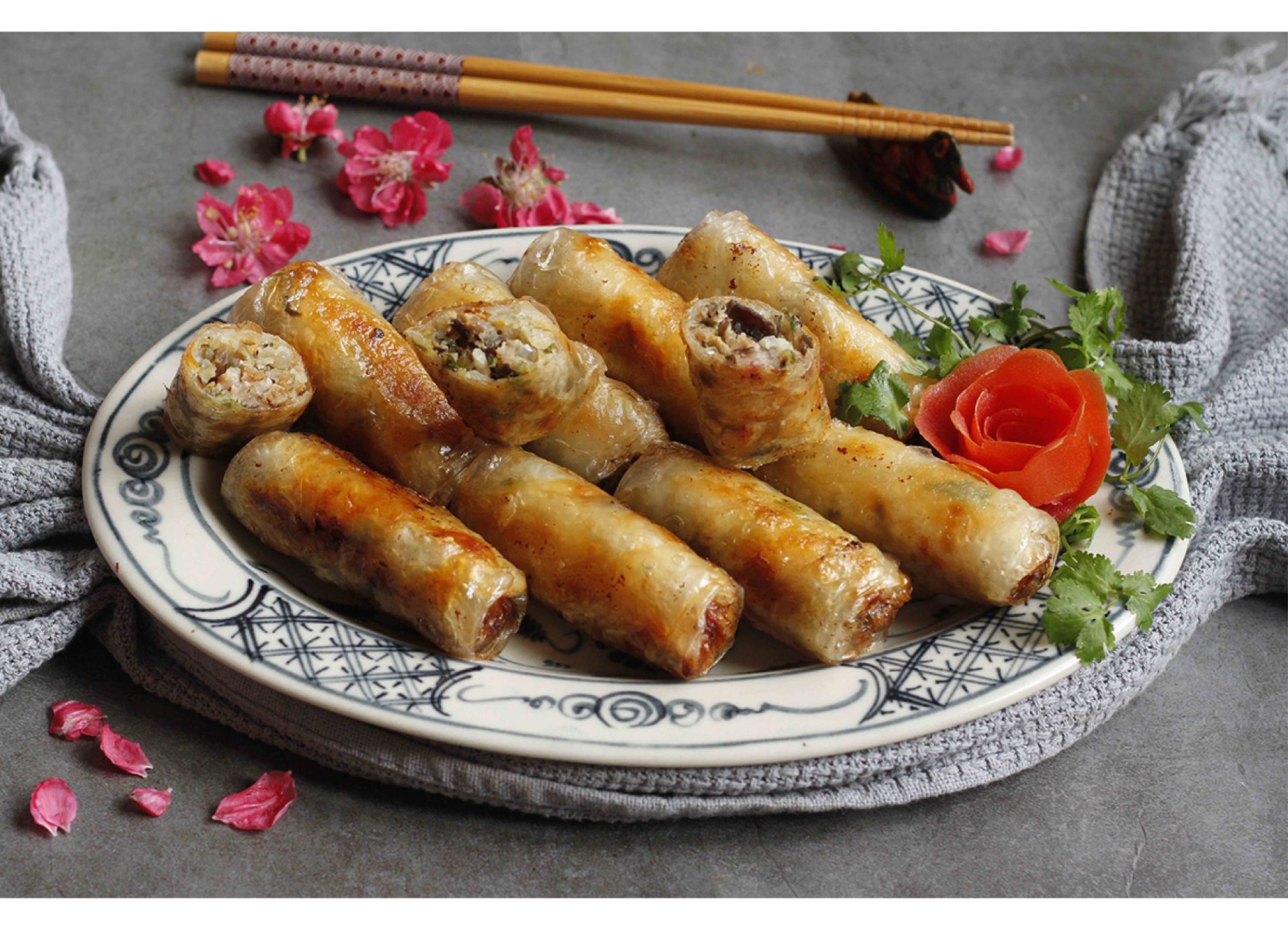 Bài viết khác

Da Nang is indeed a heaven for "food-passionate individuals." Da Nang's culinary offerings appear to be infinite, with a few new dishes arriving each season. So, what are the delicacies you should taste and where should you dine deliciously when visiting Da Nang? In this magazine, you may save the experience of finding super-fine Da Nang food!

Food is an essential component in uniting individuals from various cultures. Visitors to the Central Region who visit Da Nang will have the opportunity to sample several Da Thanh delicacies in order to understand and appreciate the people here. You will undoubtedly have moments of refreshment and joy when experiencing the sensations of famous tasty delicacies, desiring to "Forget" the journey back, wearing the typical stamp of the Da Nang people.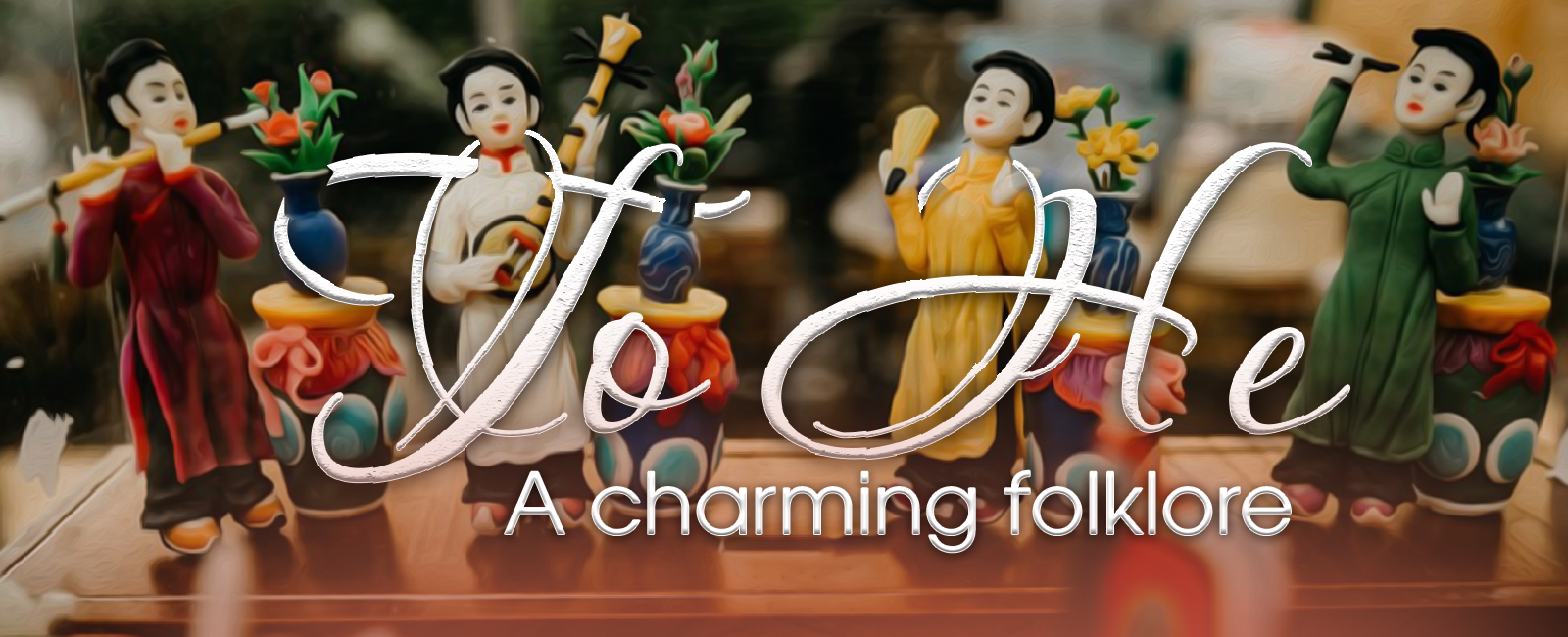 To he is a simple rural folk toy that has infiltrated the spiritual lives of many Vietnamese generations. The individuals who shaped To He in Xuan La village (Phuong Duc commune, Phu Xuyen district, Hanoi) "transformed" the dough into unique and colorful art items with their skilled and joyful hands. Making To He is now a folklore in Vietnam's rural, particularly in the north.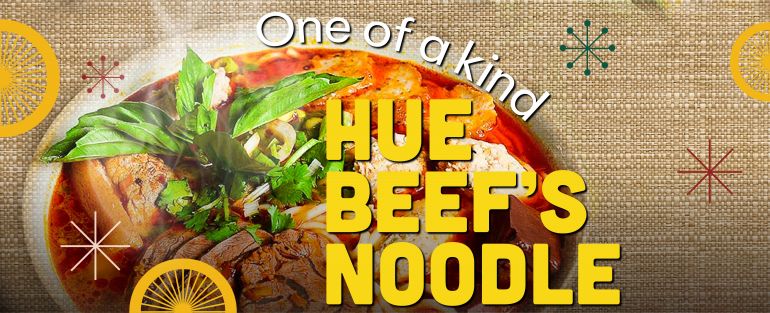 Hue is known for its cultural values stretching back over 200 years, since it is set below the picturesque Bach Ma mountain range. Hue cuisine is one of the aspects that contribute to the historical worth of this place, together with ancient architectural works and royal cultural heritages. Hue cuisine is the result of the collision of two culinary cultures: Vietnamese and Cham, as well as the effects of North and South cuisines as a result of migration. As a result, Hue specialties are broad and rich, absorbing the culinary essence of the area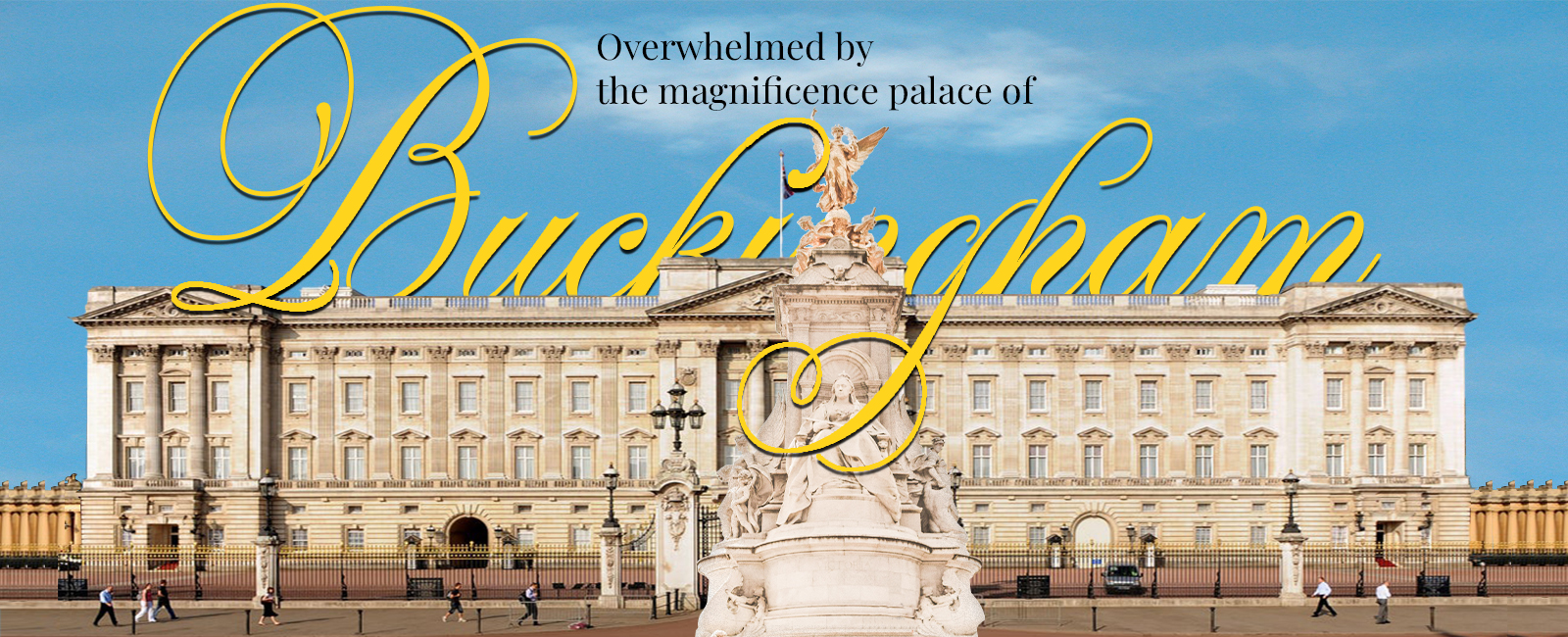 Buckingham Palace represents the British monarchy. The Queen, Crown Prince, Princes, and the Royal family live here. This site has become the most famous tourist destination in London due to its distinctive architecture and fascinating stories about the British Royal Family.