By 2027, the number of super-rich people in Vietnam will nearly reach 1,300 people
DNHN - It is anticipated that by 2027, the number of ultra-wealthy individuals will nearly reach 1,300, an increase of 22% compared to the current population and a rise of 122% within ten years.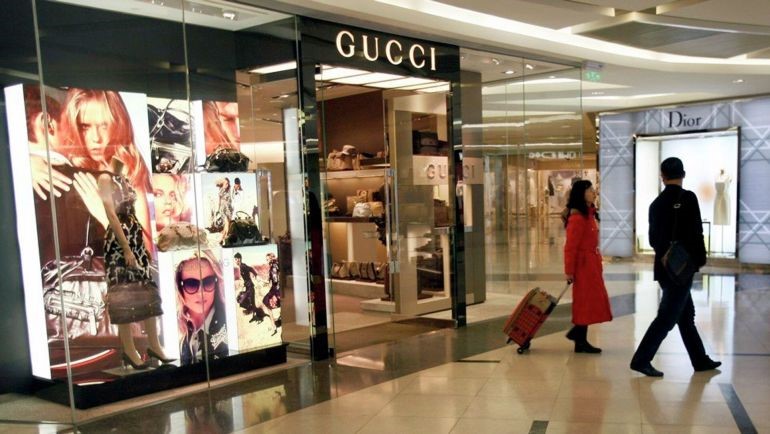 According to the Knight Frank Prosperity Report, between 2017 and 2022, the number of ultra-wealthy Vietnamese nearly doubled. To be considered ultra-wealthy, a person must possess an abundance of wealth. assets exceeding 30 million USD.
In 2017, Vietnam has 583 ultra-wealthy individuals. This number reached 1,059 by the end of 2022, representing an increase of 82% in just five years.
The company predicts that by 2027, the number of ultra-wealthy individuals will nearly reach 1,300, a 22% increase compared to the present and a 122% increase within ten years.
In addition, the number of wealthy individuals in Vietnam - those with assets of $1 million or more - has increased by 70% over the past five years and is projected to skyrocket by 173% from 2017 to 2027.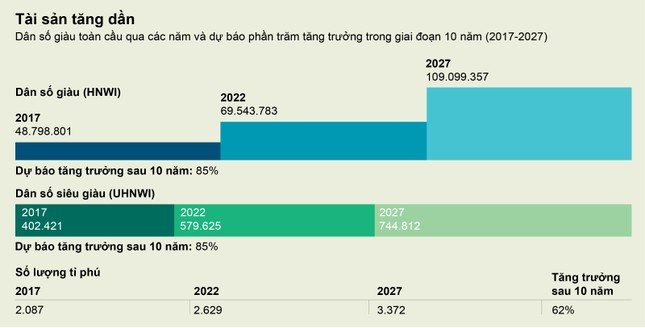 Changes in Vietnam's wealthy and ultra-wealthy population reflect a broader trend of prosperity in Asia. Consequently, Singapore, Malaysia, and Indonesia are the markets with the fastest-growing super-rich population, between 7 and 9 percent. In the five years leading up to 2022, the population of ultra-wealthy individuals in the Asia-Pacific region increased by a phenomenal 51 percent. Despite predictions that this growth will slow to 40% over the next five years, this region continues to lead the globe in terms of growth and prosperity.
Christine Li, Director of Research Services for the Asia-Pacific region at Knight Frank, remarked, "Long-term, the region still possesses a great deal of potential and prosperity prospects, leading the way in terms of super-rich population and economic growth opportunities."
Knight Frank determines the number of wealthy individuals in each country using the "Wealth Sizing Model" it has developed over the past five years. This strategy combines a wealth of data resources collected by the company with machine learning technology that is structured to account for dominant factors such as geopolitical conditions that can influence economic relationships. basic.
According to calculations by Knight Frank, there are more than 579,600 super-rich people and nearly 70 million rich people in the world as of 2022. The United States has the greatest number of ultra-wealthy and wealthy individuals, with 253,354 and over 25 million, respectively. There are 155,996 more extremely wealthy people in the United States than in all of Europe. In contrast, the UAE, Tanzania, Brazil, Nigeria, and Saudi Arabia were, in order, the top five countries with the fastest growth in their super-rich populations in 2014.
In addition, according to the most recent report by the investment migration consulting firm Henley & Partners, Ho Chi Minh City is currently home to 7,700 individuals with investable assets of $1 million or more, including 15 individuals with USD 100 million and 3 billionaires USD.
"Ho Chi Minh City is becoming the next millionaire hotspot in Asia. The city has seen growth in financial services, textiles, technology, electronics, telecommunications, chemicals, and tourism, according to Amoil, research director at New World Wealth, a property research firm that collaborated with Henley & Partners on the report.
Minh Tu (t/h)
Related news