ASEAN exports are expanding remarkably and significantly
DNHN - In terms of both quantity and quality, with increasingly sophisticated commodities, emerging economies continue to do quite well.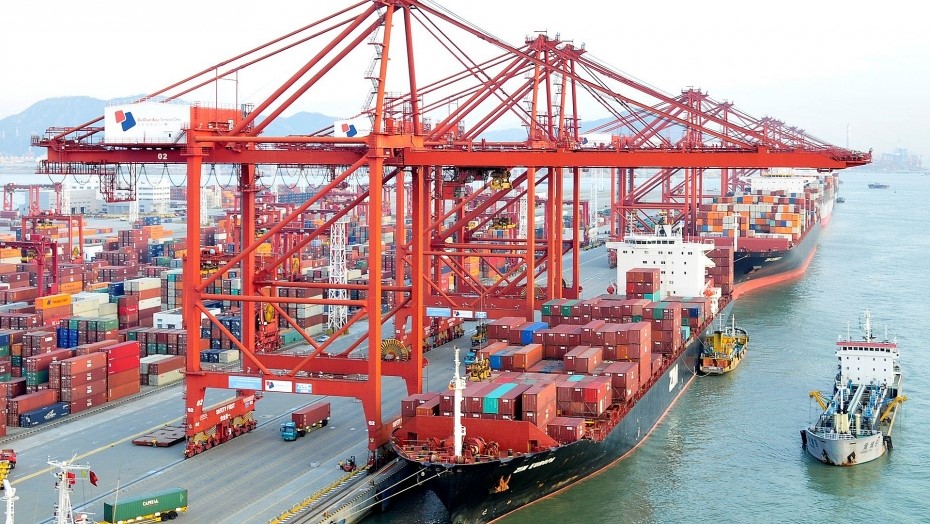 Vietnam's preliminary export turnover of products reached 250.8 billion USD in the first eight months of 2022, an increase of 17.3% over the previous eight-month period.
According to a recent report, ASEAN will dominate the globe in export growth over the next five years, according to the Global Trade Growth Map 2022. In the following two years, trade is anticipated to increase even more quickly than it did before the COVID-19 epidemic.
The data in the study also demonstrates that the emerging economies are still doing extremely well, and this is true both in terms of quantity and quality, with ever-more-sophisticated commodities.
The DHL Express research estimates that between 2021 and 2026, developing economies will account for 45% of the growth in global commerce when assessed by the degree of economic development.
The Association of Southeast Asian Nations (ASEAN), Thailand, and Asia as a whole all benefit from Southeast Asia and South Asia's strong performance in terms of speed and size, according to Mr John Pearson, CEO of DHL Express. The Philippines, Malaysia, India, Vietnam, and even Thailand are all seeing a large-scale development that is outstanding.
The report is entirely factual in nature. Mr John Pearson made no predictions about the outcome or who was performing better or worse. But he also pointed out that Vietnam performs extremely well and that all of the nations in this area are on various export and growth trajectories.
The CEO of DHL Express concludes that emerging economies are advancing in terms of creativity, innovation, and digital connectivity. The modern advanced economies and businesses must acknowledge that they are up against inventive, networked, and highly tech-savvy rivals.
P.V
Related news