2023 will open up new cooperation opportunities between Vietnam and the Czech Republic
DNHN - In the context that the global economy is experiencing unpredictable developments, the growth of many economies has been adjusted down compared to the previous forecast, but Vietnam is still recognized by international organizations with many positive signals. On the occasion of the Lunar New Year, Enterprise & Integration Magazine had a conversation with Mr.Jiri Kozak - Deputy Minister of Foreign Affairs of the Czech Republic to give an overview of Vietnam in 2022 and expectations for the next year.
In your opinion, what is the position of Vietnam in Czech foreign policy at Southeast Asia region. How do you evaluate about economic cooperation relations and the results achieved by the business community of two countries in recent years?
Mr. Jiri Kozak: In the region of Southeast Asia and in the whole of Asia actually, there is no other country with similarly strong ties to Czechia as Vietnam. Probably no Asian nation has such a positive attitude towards our country than the Vietnamese. And this goes for the Czechs as well. Czechoslovakia and later the Czech Republic has walked hand in hand with Vietnam for a long time. Czechoslovakia was the 3rd country in the world to recognize independent Vietnam. Since then, our relations have been strengthening, too.
More than a quarter million of Vietnamese citizens obtained their education or vocational training in the 70´s and 80´s in Czechoslovakia and we still build upon those close ties until today. As a result of the strong Vietnamese presence and importance for my country, the Czech Government has officially recognized the Vietnamese community living in Czechia as ethnic minority group in 2013, extending to them the corresponding rights.
During the Covid-19 pandemic, it was the Vietnamese minority in my country, which set an example on how to cope with the pandemic when they started to give away masks to Czech co-citizens for free. On the other hand, later on in 2021, the Czech Republic provided to Vietnam almost one million of doses of vaccines, which made Vietnam receiver no.1 on our list. All this illustrates how close our countries and especially our people are to each other.
Given the fact that the bilateral trade between Czechia and Vietnam reached 2 billion USD in 2021, I can say with confidence that the trade relations between our countries have been flourishing. The pandemic created many difficulties for our economic cooperation due to lockdowns and restrictions in international travel, but even despite that, the business communities in both countries did their best to prosper, recover and stay connected. There is a strong interest on both sides to further increase economic cooperation at both the government and corporate levels.
The Czech government has recently approved our national Strategy for cooperation with Indo-Pacific, where ASEAN and thus Vietnam, too, play a central role. This document will guide our future engagement. Also during the six months of the Czech EU Council Presidency, which lasts since 1st of June till the end of 2022, we have set Indo-Pacific as our geographic priority and have done our best to contribute to the implementation of the EU Strategy for Indo-Pacific, promoting closer ties between the EU and ASEAN with a number of thematic events. There was the international conference on protection of endangered species in Jakarta, a cybersecurity seminar in Singapore and workshops on space cooperation in Bangkok and Prague, as well as participation of Czech experts in this year´s Danang conference in Vietnam.
What do you expect for the business environment in Vietnam in 2023?
Mr. Jiri Kozak: Vietnam is one of the most important trading partners of the Czech Republic in the region of South East Asia. We have noticed that over the past decade Vietnam has significantly improved conditions for international investors. Strong and stable economic growth and rapid modernization of the economy increase the attractiveness of Vietnam for foreign partners; I believe this trend will continue. Looking into the near future, provided foreign investors and companies would have support of the Vietnamese government, given the possibility of bureaucratic processes simplification; we can expect Vietnam to become even more sought-after destination for doing business and to invest in. We believe that the potential of mutual economic cooperation is tremendous and that 2023 will bring many more opportunities and open new horizons of cooperation in various sectors.
What is your plans to promote the relationship between Vietnam and the Czech Republic in 2023?
Mr. Jiri Kozak: We will continue to strengthen our relations in every area, most notably in business and investment. The case in point and one of our most important investments will be opening of the factory of the Czech car manufacturer Skoda Auto in Vietnam in 2023.
A very bright aspect of our relations is a huge demand for Czech culture, literature and language in Vietnam. We are looking into the ways of how to build upon this interest, to bring both nations even closer. Our Embassy in Hanoi will continue to strive to organize cultural events that would be attractive both for the generation of Vietnamese who in past have studied and worked in our country; as well as for the young generation. Certainly, one of the main missions would be to interconnect young people from both countries, including the Vietnamese minority, which is the third largest in Europe.
Another important area of our cooperation will continue to be defence, which is a strong pillar of our relations. Czechia will continue to be involved in projects focused on modernization of Vietnamese Army and Air Force. I am convinced that the delivery of Czech aircraft L-39NG will contribute to the improved training experience of the Vietnamese army pilots.
For reasons just mentioned, we would welcome the launch of direct flights between Hanoi and Prague in the near future. This has been in the pipeline for some time, but the direct flight is not operational yet, mainly because of the impact of Covid-19 pandemic. The opening of a direct flight would boost our bilateral cooperation in every aspect of relations including trade, investment and tourism. Vietnam has become an attractive destination for Czech tourists with a potential to become the most visited country in the region. The direct flight connection is a logical step to boost our cooperation in all fields.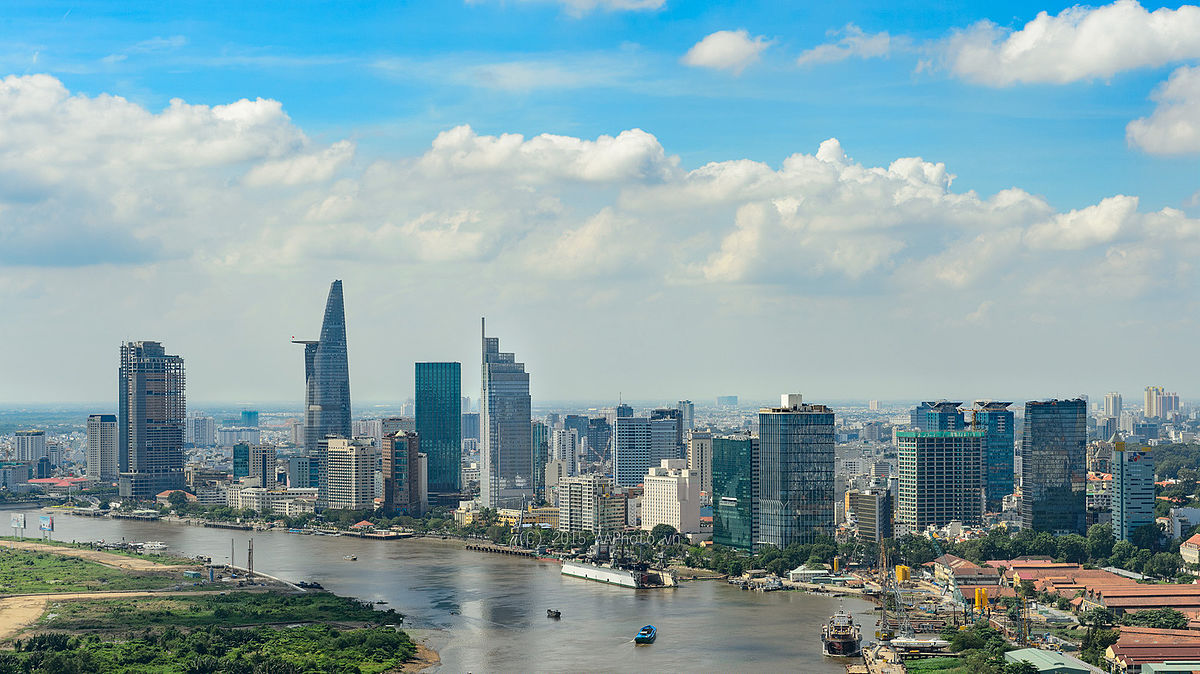 From your position, do you have any wishes or suggestions to the Vietnamese government in the coming year?
Mr. Jiri Kozak: Vietnam´s economic growth has been very impressive. Your country hugely profits from international trade and also from free trade agreements. Today´s world is extremely interconnected and no country is immune to global trends. That is why it is in Vietnam´s interest to have a world´s order based on full respect of international law and to stand for that, no matter where.
In the field of international diplomacy, one of the challenges that I consider important for Vietnam is going to be the work as the member of the Human Rights Council of the UN, to which Vietnam has been elected. On one hand, it will be a demanding and responsible task and on the other, a great opportunity for Vietnam to advance. There is no country with a perfect human rights record. Neither is Czechia. But we are ready to share our experience from the past and to assist Vietnam while improving the situation in this field.
Bao Trinh - Huong Thao
Related news