Why are Vietnamese firms "afraid" of digital transformation?
DNHN - In recent years, digital transformation has become a natural necessity for many firms, particularly digital transformation in business operations to match shifting customer consumption behaviour. However, most firms are having difficulty determining the best digital transformation strategy.
According to the Business Registration Department's study, the country would have around 870,000 firms in operation by the end of 2021; more than 26,000 cooperatives with a total of 6.8 million members, 2.5 million workers, and more than 5.1 million business households. Many firms are only getting started with digital transformation solutions for internal management and operations. Accounting software is used by more than 60% of firms, while electronic invoice software is used by over 200,000 enterprises.
However, tiny size, limited technical capability, and cheap labour costs... are all severe issues that businesses face. Vietnamese enterprises are focusing on digital transformation as a fundamental approach for reforming and shaping operations in the new era. However, most firms are having difficulty determining the best digital transformation strategy.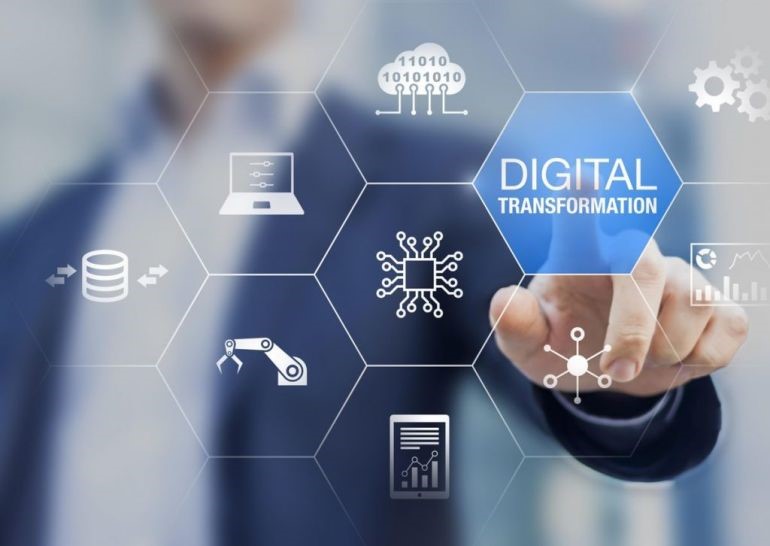 Limited firm capacity: Most manufacturing and business facilities lack experience in technological application and exploitation. As a result, making the transfer will take some time. Furthermore, even when conscious of the function and significance, successful digital transformation remains a significant issue. Enterprise restrictions originate from uncertainty about technology investment returns, a lack of internal capacity to employ technology, a lack of funding, and legal issues.
According to a World Bank poll, more than 75% of Vietnam's small and medium-sized firms and 63% of big enterprises are now doubtful about the return on technology investment and if it is appropriate for the Vietnamese economy. Less than 60% of SMEs reported a lack of knowledge about present technologies as well as technological abilities. These businesses also stated that their access to overseas capital remains constrained.
Market constraints and digital transformation solutions: Currently, Vietnam has not created institutions or organizations that operate as an impartial channel to objectively examine the benefits and drawbacks of public solutions, allowing enterprises to make informed decisions. At the same time, this is useful, transparent, and analytical information for manufacturing and business establishments in the digital transformation process to see aspects (availability, the effectiveness of digital business solutions, digital technology analysis, risks, investment funds...) to have self-improvement solutions.
Limited financial resources for digital transformation: Digital transformation initiatives may be expensive, and organizations, particularly small and medium-sized enterprises, have limited financial resources. According to a 2020 poll conducted by the Vietnam Confederation of Trade and Industry (VCCI), up to 55.6% of firms participating in the survey believe that the cost of technology implementation is the most significant constraint. The expense of altering the process, training staff to adapt to the new process, and investing in information technology systems, such as needing to deploy certain information technology systems, will increase investment and system running costs.
Furthermore, the State's policy and legal framework on e-government, transactions, and administrative operations on digital platforms are still being finalized. The public sector's support is still concentrated on research and development rather than technology upgrading and commercialization.
With today's inventive spirit of enterprises, thorough digitization is an unavoidable demand, especially with the Government's new digital transformation program. As a result, organizations must emotionally and financially prepare to lay a solid basis for the digital transformation process. Leaders and managers must develop their digital transformation knowledge to support and make the necessary investments for firms.
Ngoc Phi
Related news