Japanese enterprises look for investment opportunities in Bac Kan province
DNHN - In 2023, Vietnam and Japan will celebrate the 50th anniversary of the establishment of diplomatic relations (1973-2023). Recently, the Japan - Vietnam Friendship Association and several Japanese businesses traveled to Bac Kan province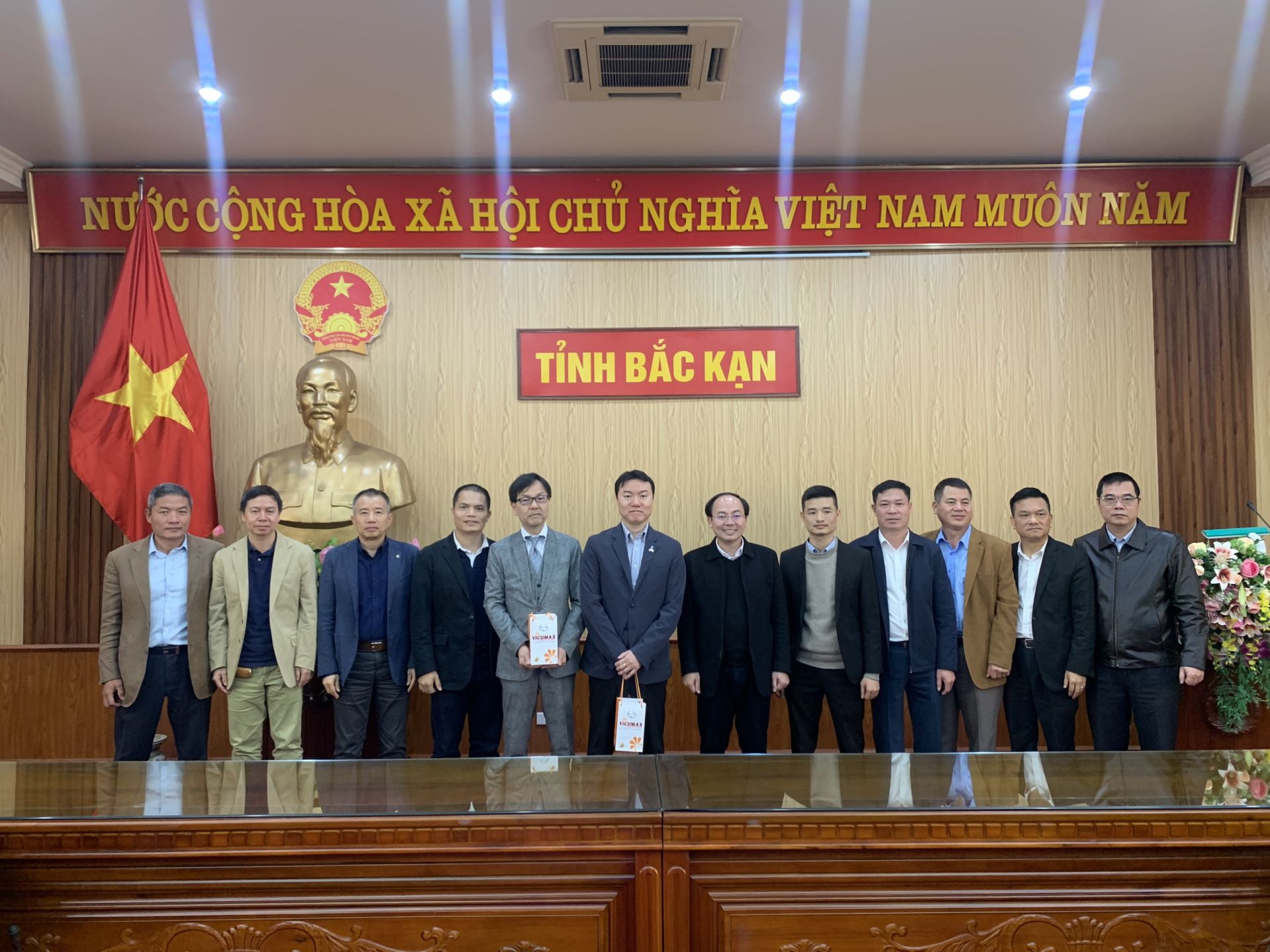 Mr. Nguyen Dang Binh, Chairman of the Bac Kan Provincial People's Committee, and leaders of provincial departments welcomed the presence of Japanese investors when they came to work with the province and present projects. The province is soliciting investment in addition to introducing agricultural products and medicinal herbs that have export potential on the Japanese market.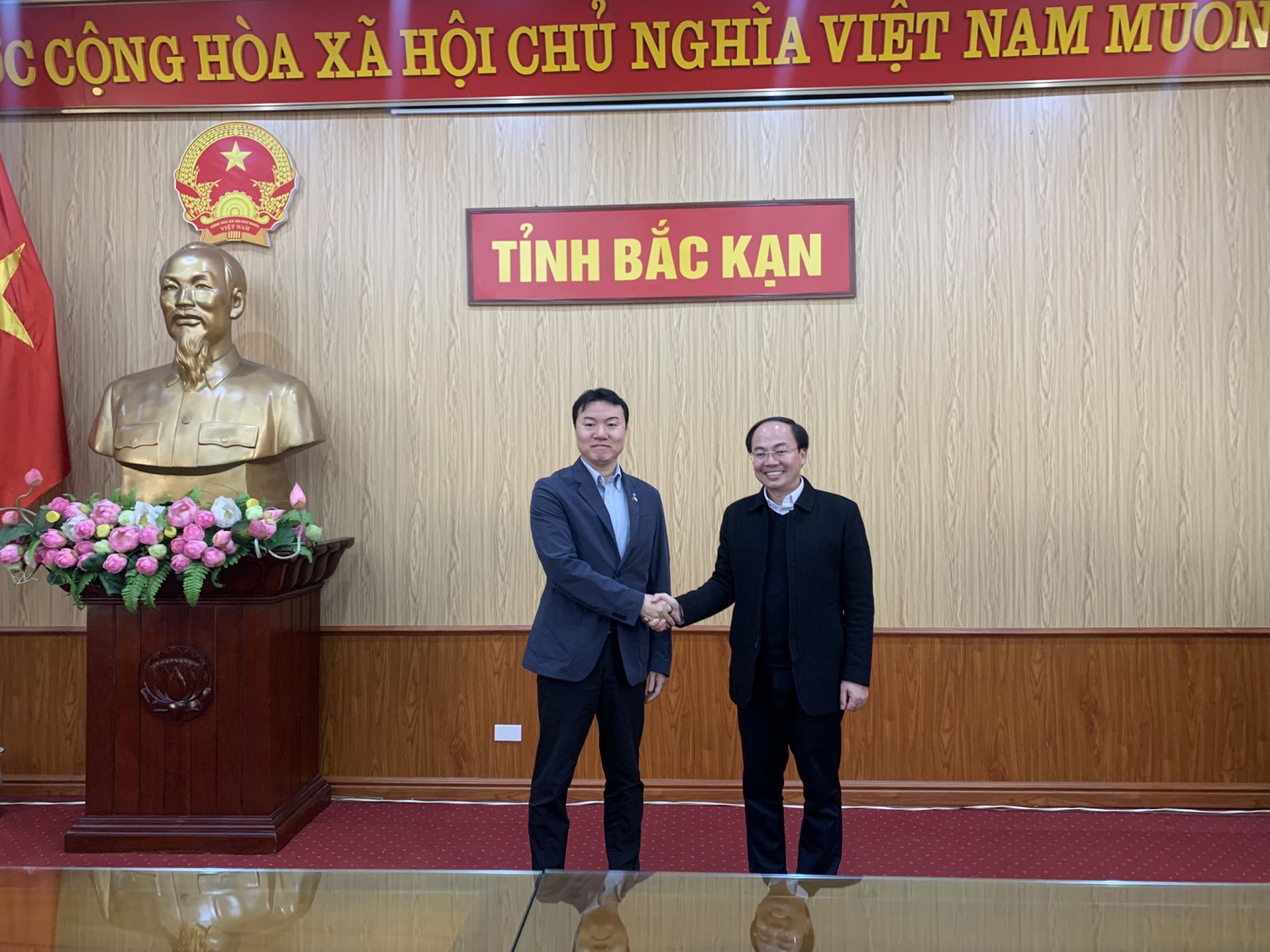 Sakai Hironori, the chairman of the Japan-Vietnam Friendship Association on behalf of Japanese investors, expressed a desire to investigate investment opportunities in Bac Kan province. He stated that Vietnamese agricultural products have numerous export opportunities on the Japanese market, especially at present when many Japanese companies are seeking alternative sources of agricultural products and pharmaceuticals. In addition, he praised the province of Bac Kan's tourism potential, saying, "We are currently implementing the project of Building a Japanese cultural village in Binh Phuoc; this is the first model implemented in Vietnam." Through festivals, events, and cultural exchanges, a Japanese cultural village constructed in the Japanese style with accommodations and hot springs aims to share the experience of Japanese culture. If successful, we will implement a similar model in the North and Bac Kan, a location two hours by car from Hanoi that may be suitable for constructing such a model to attract tourism and cultural exchange. economic growth between the two nations. In addition, a Japanese Language Center was constructed in Binh Phuoc, Ben Tre, and Tra Vinh. In addition to constructing this center in Bac Kan as part of the implementation of this model, language instruction will assist Vietnamese individuals in comprehending Japanese culture, thought, and working practices. Here is a Japanese cultural village." - Mr. Sakai Hironori said.
"The province should also invest in vocational education and training, particularly the opening of more Japanese language training and culture centers, to both create opportunities for local laborers to work in Japan and to do so within three years. After -5 years, these returning workers will be the high-quality human resources required by Japanese firms investing in Vietnam. In addition, the province should have more support policies for labor export participants, such as training costs and interest rate subsidies for workers who borrow money to participate in labor export..." - Hironori Sakai added.
Mr. Nguyen Hoang Hai - Chairman of Nhat Viet Medical Joint Stock Company, which owns the Sakura Japan international clinic system, also discussed business experience during the meeting with the leaders of Bac Kan province. Successful cooperation with a leading Japanese medical enterprise, as well as a desire for the province to create more hospitable conditions for business investment in Bac Kan province.
Mr. Nguyen The Kien, the representative of the Asuka Vietnam company, discussed the history of Bac Kan apricots and the establishment of the company's Bac Kan intensive agricultural product processing factory. Several intensively processed agricultural products under the Asuka brand, such as apricot wine, apricot tea, etc., began to receive widespread acclaim and orders from numerous Japanese consumers.
Mr. Hashimoto Shinich, a Japanese investor who visited Vietnam and Bac Kan province for the first time, remarked that he was very impressed with the province's development potential and is willing to participate in investment regardless of the opportunity. large or small scale. He realized that the tourism development potential of Bac Kan province was substantial, but that the province's transport infrastructure required additional investment to attract investors. He is willing to connect Japanese businesses with provincial vocational training and training center equipment upgrades.
In response to the sharing and remarks of the Japanese business delegation, Mr. Nguyen Dang Binh, Chairman of the People's Committee of Bac Kan Province, acknowledged and thanked Japanese investors who work with the province. Currently, the province of Bac Kan is encouraging investment in transport infrastructure and accommodation infrastructure; when these infrastructures are completed in the coming years, the province will attract more investors. After working with the province, he hopes that businesses will help the province connect with Japanese investors interested in investing in Bac Kan province.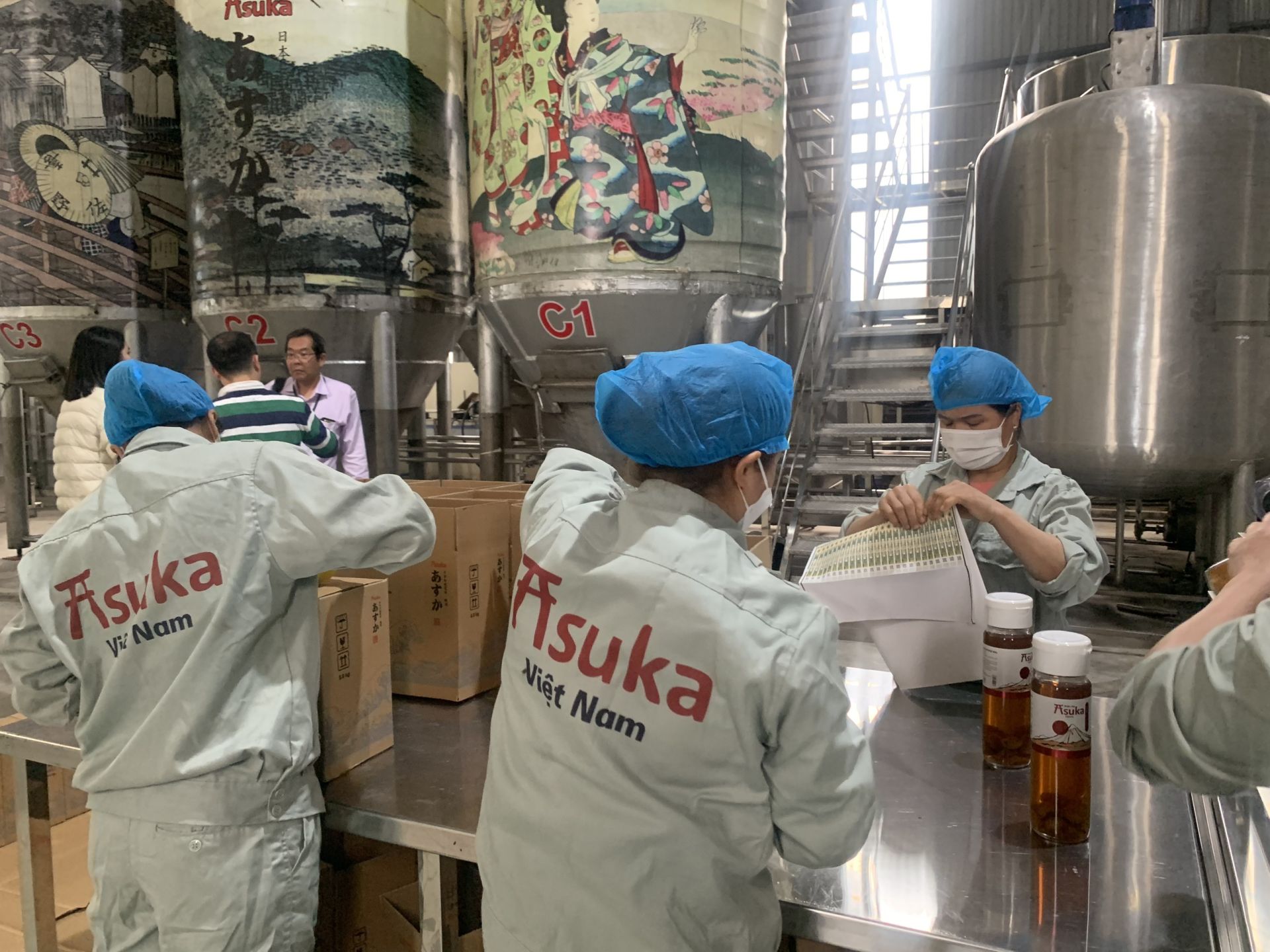 According to reports, the Japanese business delegation visited the Asuka Vietnam plum wine factory, the Minh Be private enterprise and agricultural products in Northern province's Cho Don and Cho Moi districts. Kan.
Japan has always been an important strategic partner in ODA, contributing 30% of the total capital of foreign donors to Vietnam, or approximately 29.3 billion USD, of which 1.8 billion USD is in the form of grants. Japan is currently Vietnam's leading economic partner, the largest provider of official development assistance, the second largest labor cooperation partner, and a significant investor and tourism partner. Vietnam's third and fourth largest trading partner. In numerous crucial areas, the two sides are cooperating closely and effectively.
Such as transportation infrastructure, human resource development, economic institution reform, science and technology, and education.
In the field of investment, Japanese investors were present in 57/63 provinces and cities of Vietnam as of December 2022, with 4,978 valid projects totaling nearly 69 billion USD in registered capital.
Japan - Vietnam Friendship Association is a government-designated non-profit organization. The association is comprised of over 2,000 businesses from diverse industries, including construction, restaurant, agriculture, and healthcare. The Japanese Government has entrusted and appointed the association to support exchanges and seek opportunities for economic cooperation. between Vietnamese and Japanese enterprises.
Bac Kan is a mountainous province 162 kilometers from Hanoi with the capacity to develop the mining industry, mineral processing, construction materials, agriculture, forestry, and tourism.
Xuan Cuong - Uyen Nhi
Related news