Francois Painchaud, IMF Representative in Vietnam and Laos: There are several ways to enhance Vietnam's macroeconomic base
DNHN - At the Vietnam Socio-Economic Forum 2022, Francois Painchaud, Chief Representative of the IMF in Vietnam and Laos, suggested many measures to enhance the macroeconomic basis and boost the resilience of the Vietnamese economy.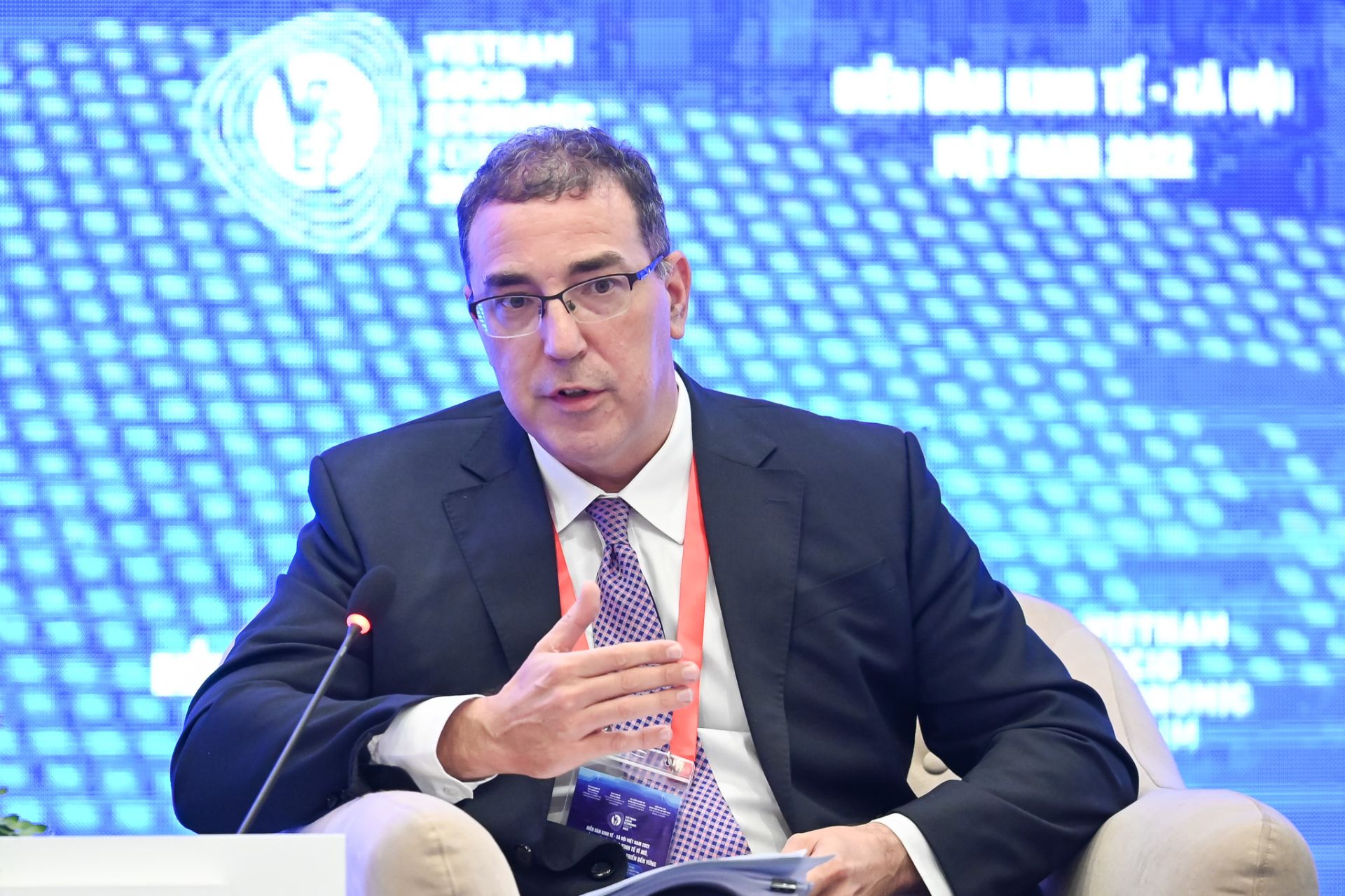 According to the IMF official, 2022 will see challenging events, global economic shocks such as rising global inflation, financial tightening measures, poor expectations for China's economic prospects, and a problematic geopolitical scenario in Ukraine.
These changes indicate that the economic outlook is deteriorating while the inflation forecast is improving. As can be observed, Vietnam's international environment is characterized by high inflation, challenging financial circumstances, and numerous hazards.
Against this context, Vietnam has achieved an outstanding economic comeback, with the country's economic growth expectation pegged at 7%. In comparison to other developed countries, this is a reasonably good growth rate in 2023.
"Despite the dismal economic prognosis in other nations, Vietnam has the greatest growth rate among Asia's economies," he remarked.
Mr Francois Painchaud, on the other hand, recognized that Vietnam's economic outlook remains risky and that inflation may continue to rise significantly.
"Vietnam's recovery will confront challenges due to slower global growth and tighter financial conditions," said the IMF envoy.
He stated that monetary policy must be extremely cautious to avoid inflationary hazards. If inflationary pressures persist, the State Bank of Vietnam (SBV) must tighten monetary policy and communicate effectively, since policy drivers assist to control inflation.
The SBV must also continuously apply existing monetary policies and tools such as interest rates, credit expansion, and currency interventions.
The SBV liquidated foreign exchange reserves to maintain exchange rate stability and curb inflationary pressures, enabling domestic short-term interest rates to increase. According to the IMF's Chief Representative in Vietnam and Laos, these two measures are compatible with monetary policy, which focuses on reducing inflation.
Raising the loan growth cap now would be inconsistent with existing exchange rate and interest rate policies. In the face of inflationary pressures, fiscal policy should play a stronger role without backing. extra fiscal policy
More significantly, properly targeted fiscal assistance for home enterprises and firms, in general, can decrease the trade-offs that the SBV must make when enacting broad-based monetary measures. The SBV must continue to deal with problematic loans in the banking sector while also closely monitoring any future concerns in the real estate market.
The IMF's Chief Representative in Vietnam and Laos, citing Vietnam's credit-to-GDP ratio of 125 per cent in 2021, stated that raising GDP credit over a particular threshold of about 100 per cent might create negative risks to macroeconomic development and macroeconomic stability. As a result, the State Bank of Vietnam will need to strengthen the banking system's resilience in the future by raising capital and risk management.
In addition to fiscal, monetary, and financial policy, structural policies should be addressed to assist growth. Structural changes that can assist stimulate development in the business climate and enhance by providing a fair playing field in access to capital and land and decreasing constraints, particularly for small and medium firms, must be adopted. At the same time, additional efforts are required to improve the workforce management quality and eliminate labour skill mismatch.
Lam Nghi
Related news