ESG procedures will improve and become more systematic once ESG is seen as an opportunity
DNHN - At a recent seminar titled "Transforming thinking and systems to optimize sustainable corporate governance," numerous business leaders and ESG experts discussed and recommended promoting effective ESG practice as a means of enhancing competitiveness and attracting investment capital for businesses and localities.
Consider ESG as an opportunity for company promotion rather than an obligation or burden.
Mr Le Thanh Liem, Chief Financial Officer of Vinamilk, stated during the conference, "If businesses recognize ESG as an opportunity, proactive implementation and organization would be more rigorous."
Using Vinamilk's development as an example, this company has prioritized sustainable development ("sustainable development") operations, environmental preservation, and social contributions for more than two decades. At that time, Vinamilk merely established that it was the enterprise's obligation, which was not stated by the "ESG" standard.
Through annual evaluations and reports, the management realizes that the practice of ESG brings additional opportunities, including financial benefits such as expanding opportunities to attract investment capital and long-term economic values such as maintaining sustainable business operations, protecting reputation, and enhancing corporate brand names.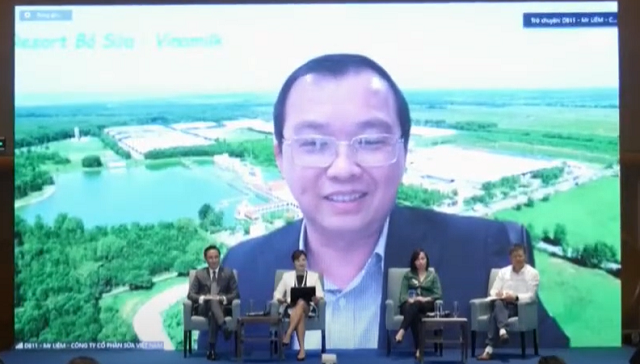 Mr John Bowen, Head of Global Banking at Standard Chartered Bank Vietnam, further highlighted the benefits and prospects of businesses utilizing ESG, particularly while seeking capital: "Ever-increasing numbers of SCF (Supply) companies Chain Financing) – suppliers of MNC businesses – obtain loans or mortgages at lower interest rates if they can demonstrate ESG activities with concrete facts and figures. Currently, every product we put to market is evaluated from a sustainability standpoint."
Mr John Bowen remarked, "More and more consumers are seeking ESG assistance because they recognize that the capital market offers green bond and green financing services at more advantageous interest rates."
The special research that evaluates the Edelman confidence index also reveals that 88% of investors feel that firms that prioritize ESG activities would have more long-term profit potential than companies that do not prioritize ESG.
ESG is an abbreviation for E-Environmental (Environment), S-Social (Social), and G-Governance (Corporate Governance) and refers to a set of criteria for measuring elements associated with sustainable development and the impact of enterprises on the community.
Begin practising ESG with the fundamentals.
A representative of Vinamilk shared the experience of a prominent business in sustainable development in Vietnam, saying that the common point of companies is particular commitment, resolve, and strategy from the Board of Directors and Board of Directors. for the ESG enforcement challenge. Many contents must be modified, renewed, and invested in during the implementation phase, particularly in terms of procedures and personnel. To do this, each company need leadership that understands and oversees the effort required to achieve ESG requirements.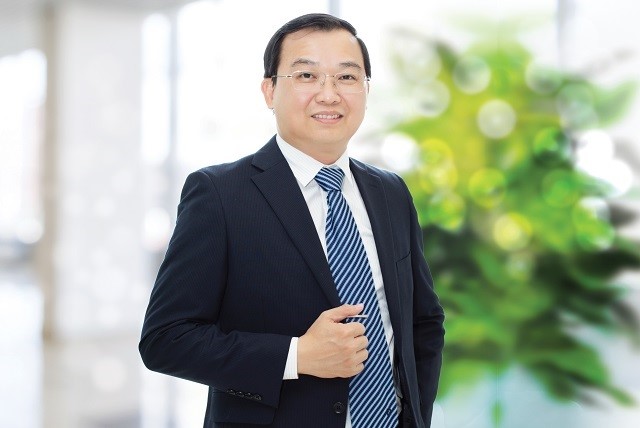 Second, firms should start with fundamental indications and goals to guide their actions. To do this, small and medium-sized businesses must adapt both their process and their investment level.
"From the moment Vinamilk equitized in 2003, we transitioned from a state-owned firm to a joint stock company, and subsequently to a publicly traded corporation." Vinamilk also implemented operational concepts and programs such as publishing a code of conduct inside the firm, a variety of procedures and laws, and so on, including processes and policies on sustainable development. Until present, processes and rules on the company's electronic system have concretized over 95% of the enterprise's activities."
Vinamilk, like environmental initiatives, has taken the initial steps with a persistent focus on sustainable development. Mr Liem said, "Since the organization of production and commercial operations, the essential issue is to create a wastewater treatment system at each facility that fulfils the criteria needed by the local government or state management authorities." At the moment, Vinamilk's plants use more modern and ecologically friendly technology like solar energy and biomass...
This method is also used in the building of farms. Vinamilk has established a total of 13 farms that fulfil international standards, including EU Organic standards, since the first farm that met Global GAP in 2014 in Nghe An. All of these criteria are focused on environmental friendliness and sustainability.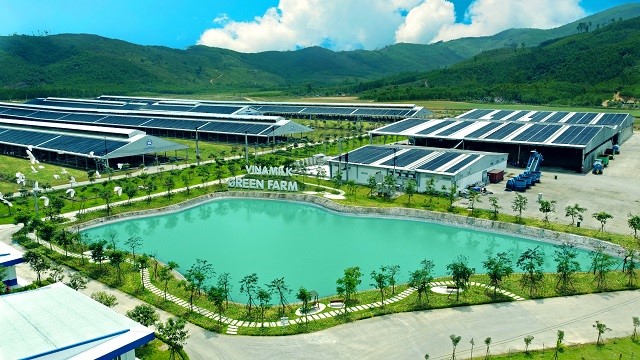 According to Ho Cong Hoa, Deputy Head of the Department of Social Affairs Research at the Central Institute for Economic Management (CIEM), firms must first comply with the law before becoming philanthropic. "For example, Vinamilk recently finished the planting of one million trees, which is the highest level of ESG implementation," Mr Hoa explained.
Furthermore, Mr Liem stated that because this is a new industry, firms can collaborate to acquire assistance from specialists, respected consulting groups, or refer to papers and guidance programs. To move quickly and systematically, relevant routes and plans must be developed.
Since 2012, Vinamilk has collaborated with consulting groups to compile and standardize sustainable development reports based on worldwide principles and practices. Every year, the world's premier auditing firm operating in Vietnam audits this report to guarantee openness, clarity, and completeness. This is also the company's reference point for sustainable development goals and practices.

According to the Special Report assessing the Edelman confidence index, Vietnam is also at a relatively early level of knowledge of the relevance of ESG in comparison to wealthy nations. The Covid-19 epidemic has expedited this tendency, driving investment strategies to shift away from traditional financial indicators and toward more ESG concerns. Recognizing and implementing indicators, as well as ESG reporting, necessitates a strategic shift in thinking and procedures.
At this session, Deloitte Vietnam Chairman of the Board of Directors and Vice President of VBCSD Ha Thi Thu Thanh stated, "ESG is no more an obligation, but a factor to preserve business continuity and an opportunity." Enterprise development that is sustainable in the changing setting This is the tale of all businesses, not only public firms and listed companies."
"At the moment, firms who have not yet implemented ESG will have more favourable conditions than we had 5-10 years ago since recently the Government has paid more attention to ESG, and the business community is also talking more about ESG," stated Vinamilk's spokesperson. ESG is no longer a choice in the broad business setting; it is a critical aspect for the survival of the firm."
P.V
Related news