Sixth among the top 10 international visitors to Thailand was Vietnam.
DNHN - With over 84,000 visitors, Vietnam ranks sixth among the top 10 leading international visitors to Thailand. Malaysia and mainland China are the two largest markets.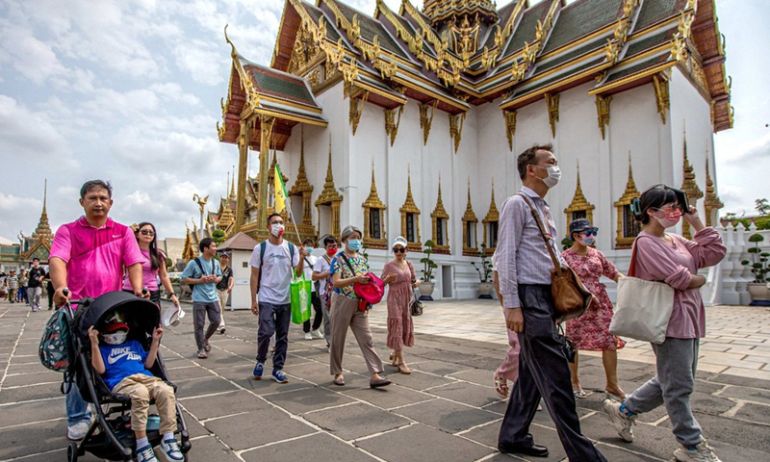 Thai government spokesman Traisuree Taisaranakul stated that the increasing number of Chinese tourists has contributed to the expansion of Thailand's tourism industry. According to the Bangkok Post, she also emphasised that the majority of visitors to Thailand this year come from Asian markets.
Since the beginning of the year (mid-May), the number of international visitors to Thailand has reached 9.47 million, contributing nearly 391 billion baht ($11.43 billion) to the economy, according to government spokesman Traisuree Taisaranakul. collect.
Malaysia welcomes the most visitors (367,530), followed by China (328,375), India (131,230), Russia (115,743), South Korea (95,229), Vietnam (84,221), the United States (70,977), the United Kingdom (70,089), Laos (68,204), and Hong Kong (67,771).
Additionally, Thai tourism officials are working to attract visitors from a variety of other nations and regions.
The objective of the Tourism Authority of Thailand (TAT) is to attract 150,000 Saudi tourists. Over the years, the number of Arab visitors to Thailand has increased significantly. In 2015, Thailand welcomed 25,153 Saudi tourists, a number that increased to 33,043 in 2016 and 42,610 in 2017.
The Tourism Authority of Thailand (TAT) anticipates welcoming 6 million European tourists this year, aiming for more than 420 billion baht in revenue, or 80% of the pre-pandemic year.
The TAT's deputy director for Europe, Africa, the Middle East, and the Americas reported last month that summer bookings for long-haul flights had increased by 70% compared to 2019, after recovering 60% in recent years. evasion in the present.
Additionally, TAT is actively proposing a number of initiatives to attract tourists with a variety of interests. The government has launched a new advertising campaign to promote Thailand's lesser-known tourist attractions.
The campaign, entitled "wonderful secondary cities, must visit, must love," aims to highlight the distinctive cultural heritage of these regions through the use of narratives, in order to provide unique experiences. Meaningful travel that teaches about the identity and singularity of each location.
Simultaneously, TAT has launched a new culinary programme to attract gourmet tourists to this nation. Thailand is projected to receive 28 million international visitors in 2023, more than any other Southeast Asian nation.
Phuong Anh (t/h)
Related news