Established IPP cargo airline
DNHN - "The fact that our country has a cargo airline invested in by local investors will help to improve the competitiveness of Vietnam's air logistics, assisting Vietnamese exporters in expanding their market." At the same time, the Ministry of Industry and Trade stressed the importance of diversifying modes of goods transit and boosting the export of fresh agricultural products and vegetables.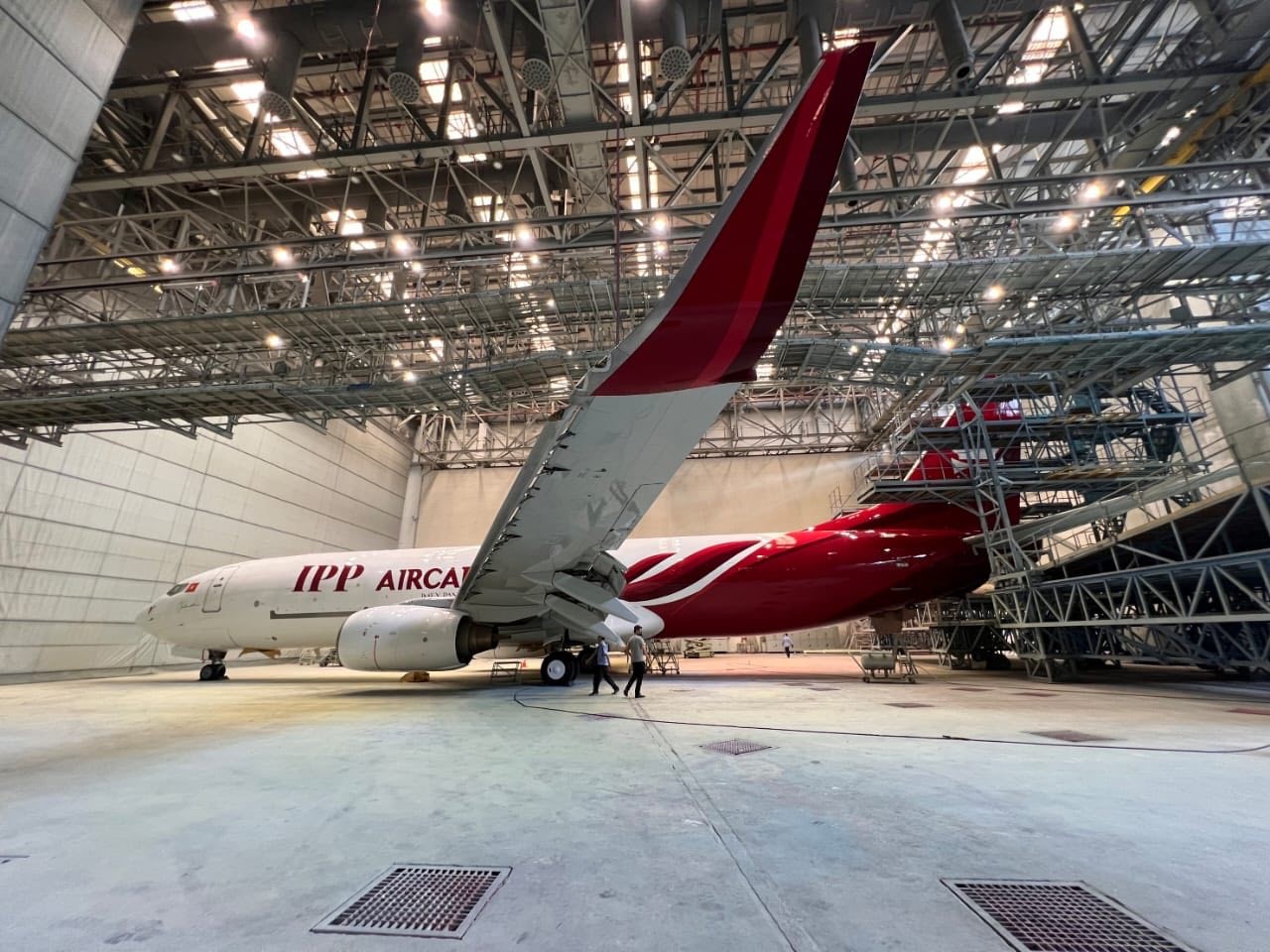 The Ministry of Industry and Trade stated in response to the report of the Ministry of Transport (Transport) on the issuance of an air transport business license to IPP Air Cargo Joint Stock Company that our nation now has 05 airlines. No airlines today employ integrated freight transportation to transport goods on passenger flights. According to the Ministry of Industry and Trade, the fact that our country has a cargo airline invested in by local investors would help improve Vietnam's air logistics competitiveness.
According to the Ministry of Industry and Trade, 29 foreign airlines now operate in the international cargo market of Vietnamese airlines, bringing products from 16 countries and territories to Vietnam. In the timeframe 2020-2021, Vietnamese airlines account for just around 11% of the entire international cargo market share.
According to the Ministry of Industry and Trade, with the current global trend of developing global supply chains, in addition to the context that Vietnam has signed and implemented many free trade agreements, including the target market, The target is developed countries with commodity segments that must be transported in a short period and with high seasonality.
According to the Ministry of Transport, the establishment of IPP Air Cargo will provide customers with specialized and high-quality freight services, as well as contribute to the development of Vietnam's logistics industry, per the overall development goals and the General strategy for the development of transport services to 2020, with a vision to 2030. Contributing to the expansion of freight transport by Vietnamese airlines by 10-15% each year (estimated traffic volume IPP Air Cargo JSC's air freight forwarding will expand steadily over time, with an average annual growth rate of 18% - 20%).
According to Mr Johnathan Hanh Nguyen, Chairman of the Board of Directors of IPP Air Cargo, the cargo fleet of IPP Air Cargo is among the best in the area. He stated that IPP Air Cargo is committed to bringing Vietnam's logistics business to the forefront. Simultaneously, addressing the issue of today's excessively high air freight charges, which are harming enterprises, particularly Vietnam's import-export firms.
"In the first phase, we will lease four Boeing 737 800BCF aircraft from 2022 to 2023." The business has bought ten wide-body Boeing 777 Freighter aircraft for the years 2024-2025. "The overall cost is $4 billion," IPP Air Cargo President Johnathan Hanh Nguyen stated.
Bao Truong
Related news