BAEMIN app gratitude to customers on the occasion of 4th birthday
DNHN - The online food delivery application BAEMIN celebrated its fourth birthday in May through the campaign "Treat all over Vietnam" and a series of appreciation events for users, restaurant partners, and customers. Internal personnel.
Fantastic birthday celebration - Vietnam-wide gifts
BAEMIN celebrated the birthdays of all four poles of the country and three regions spanning numerous provinces from the North to the South during the month of May to show appreciation to the users who have always accompanied and supported the application. The god "where there are BAEMIN, there are birthdays" is present in many locations through unique birthday ideas, such as food trucks appearing on every street corner and double-decker buses to tour the city. Free streets or bicycle and lightbulb parades accompanied by hundreds of discount codes sent to users.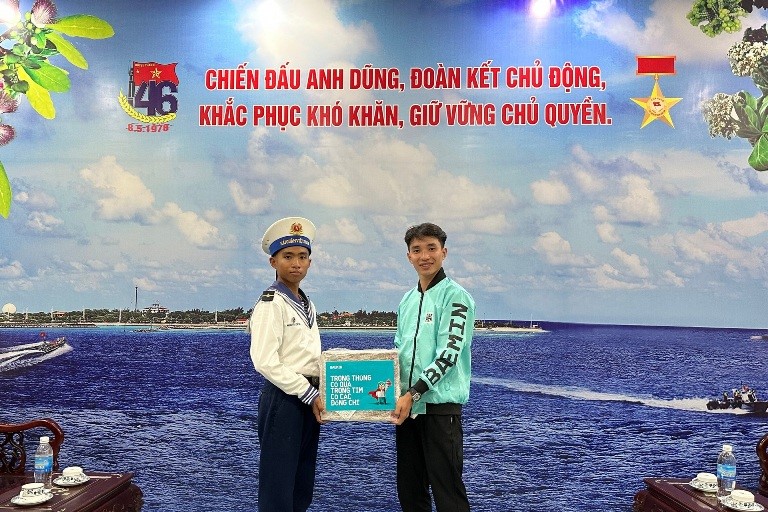 To kick off the campaign, BAEMIN's team of drivers delivered thoughtful gifts to the four poles of the nation: Khanh Hoa (east pole), Dien Bien (west pole), Ca Mau (south pole), and Ha Giang (pole) North. On this special occasion, tourists, locals, ethnic minorities, and border soldiers received unexpected gifts and shared the brand's festive birthday atmosphere.
In addition to the four extreme points of Vietnam, BAEMIN also celebrated its fourth birthday at the Truong Sa archipelago, a unique location. Soldiers guarding the remote island's border also had the opportunity to celebrate a birthday with BAEMIN-colored gifts.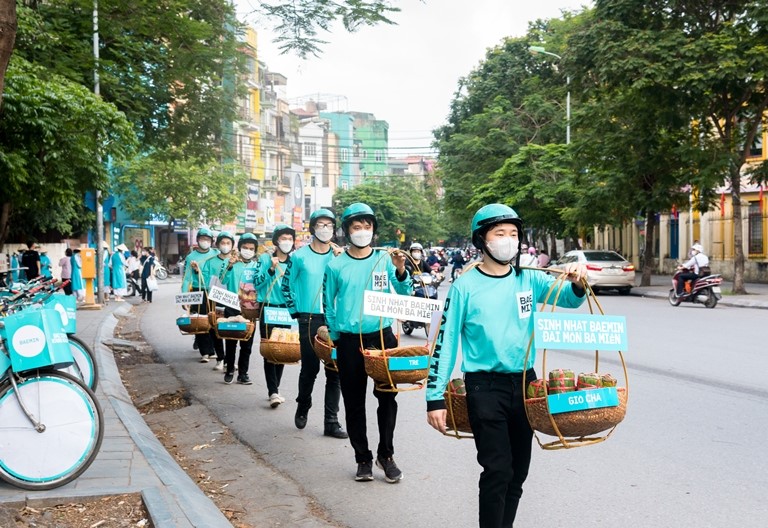 BAEMIN has deployed five food trucks in five major cities and provinces, including Ho Chi Minh City, Hanoi, Da Nang, Hai Phong, and Can, to serve all three regions. In addition to their amusing and eye-catching decorations, the food trucks are thoughtfully prepared with a variety of dishes based on the time of day and the visitors' dietary requirements. These dishes and beverages originate from reputable restaurant partners on the application, are adored by users, and are frequently ordered to ensure the highest quality and taste. Famous brands such as Pepsi, Lay's, and Cosy accompany BAEMIN's birthday celebrations.
Appreciation to driver partners, restaurants, and the neighbourhood.
BAEMIN celebrates its birthday by not only thanking users with a variety of delicious dishes and incentives but also by paying special attention to its driver and restaurant partners. For driver-partners, the brand has rolled out the nationwide campaign "Fat Cat 4 years old - Longing for 4 directions" with a variety of activities, including the social network challenge #EastwestSouthwestNorth on the background of the mix "Song song" Happy birthday" of BAEMIN, a birthday livestream, free coffee delivery at mobile trucks, and a gift-giving event for drivers with an outstanding solo performance.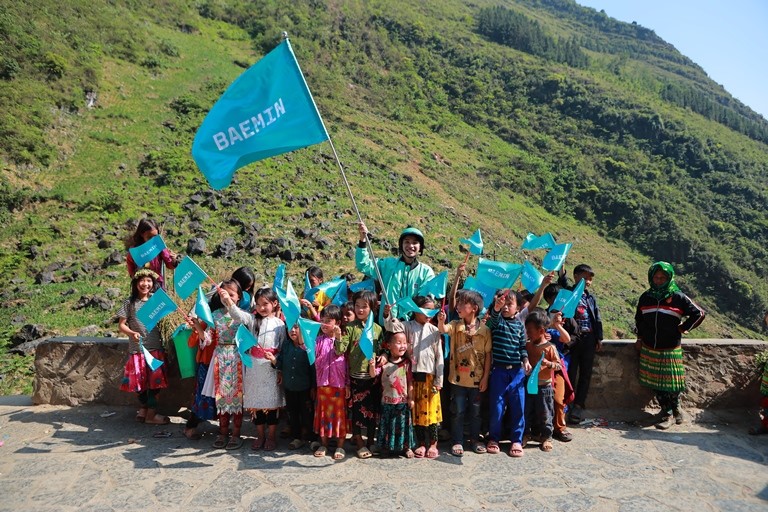 Thousands of gifts of appreciation have been sent to restaurant partners who have actively contributed to BAEMIN's knowledge-sharing and restaurant community engagement activities. In addition, the application encourages restaurant partners to provide users with a more comprehensive and appealing "birthday meal" experience by offering a variety of programmes and promotional codes. These activities not only help BAEMIN strengthen its relationships with its partners, but they also help restaurants increase their user engagement.
In addition, the leader of the application personally visited Blue Dragon Street Children's Organisation - a close partner of BAEMIN - to donate 20 laptops, enabling them to have better learning and development facilities in the future.
A new office is a "treat" for employees.
Recognising the need for a creative, independent space and a typical and modern working environment for employees, BAEMIN officially constructed and opened a new office in the new urban area at the beginning of May. Sala is a town. With an area of up to 1900 m2 and numerous utility and multi-function areas, the company's space is designed with an open layout to foster innovation and encourage teamwork. The office is decorated with images and witty phrases that reflect the brand's personality, creating uniformity and vibrancy throughout the entire space. Particularly well-received during the birthday week was a series of engaging activities for employees, such as cupcake-decorating contests and events to invite employees' relatives to the office and experience brands. new items such as Lazy Bee and Mama Woo.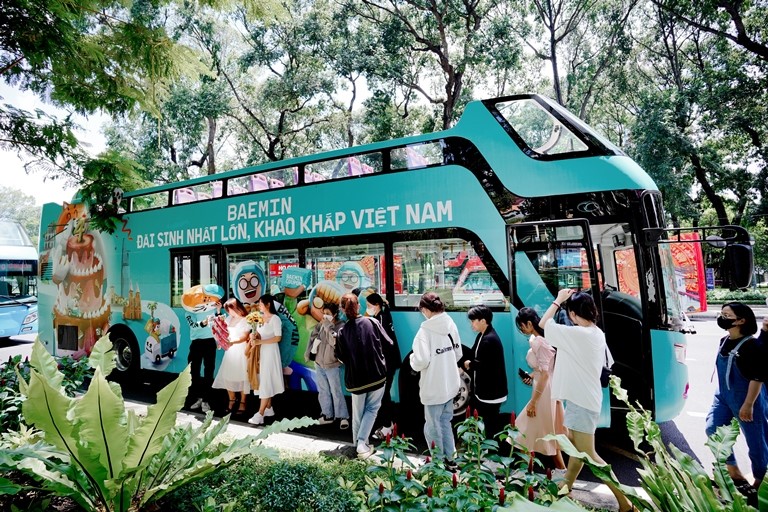 "On the occasion of BAEMIN's fourth birthday, on behalf of the entire company, I would like to extend my deepest gratitude to all customers and partners who have supported BAEMIN over the years. "With the newly launched products and services, the BAEMIN application is committed to bringing users more positive, convenient, and ideal living solutions in the future," Mr Jinwoo Song, General Director of BAEMIN, said in a statement.
Phong Lam Kieu
Related news